Sexual Foreplay 101: Your Guide To Sexy Arousal Tips & Ideas
Enjoy this comprehensive foreplay guide with top tips for effective 'before sex' arousal
Brilliant sexual foreplay can mean the difference between a stagnant, monotonous sex life and keeping the spice and magic of a relationship alive. Are you stuck for ideas for fantastic before sex arousal and supremely arousing foreplay? Welcome to my comprehensive guide to lovers' arousal techniques: my sexual foreplay 101. I've collated my top foreplay tips and best foreplay ideas so that sexy singles, new lovers and couples in relationships can enjoy the breath-taking wonder of a truly satisfying sex life.
Fantastic foreplay is so much more than a quick fondle before penetration or orgasms. Some people take longer to become aroused enough to fully enjoy sex than others. The skin is our largest physical organ (sorry chaps), but the brain is the biggest sex organ. Don't neglect psychological stimulation in your pursuit of physical pleasure.
What Is Foreplay?
Is foreplay a big deal to you? Perhaps you're not sure exactly what it is. Is it a waste of time, just a romantic fantasy – or a valuable part of mutual sexual satisfaction? Is foreplay important or not?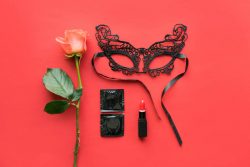 Foreplay is any activity designed to provoke the passion, arouse the libido and prepare the mind and body for sex. These activities can be enjoyable all by themselves and they don't have to lead to sex. Many people may view foreplay just as whatever happens in the half hour leading up to sexual intercourse. In reality, it can start a long time before sex takes place and definitely isn't limited to the bedroom location.
A person may feel physically ready for sex, whether that manifests as an erection, flowing natural lubrication, tingling nerve endings in erogenous areas or other. It can take our minds a little longer to catch up to the physical aspects, which is where foreplay really comes into its own. Thoroughly satisfying sex is a combination of both physical and psychological arousal.
When & Where Does It Happen?
It's often assumed that foreplay is something that only happens in the bedroom. This is an enormous misconception.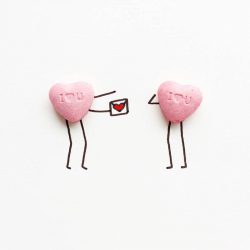 Shared sexy arousal can begin at any time of the day. You could be sat at your work desk while your partner is at home. You might be in the shower, thinking of ways to tease them the next time you speak. It could just be an extra kinky suggestion on the end of a typed or verbal message.
The magic begins in your mind, with the help of your imagination. With teasing glances, subtle spoken or typed hints, sharing fantasies in conversations outside of the bedroom, you'll experience mutual before sex arousal like never before. Just imagine the explosive sexy fun you'll enjoy once you do make it to the bedroom!
Who Can Enjoy It?
Although commonly used to describe the arousal activities between lovers and couples, foreplay isn't the sole reserve of partnered people. You can enjoy it by yourself, getting yourself in the mood for pleasurable solo playtimes and masturbation in a leisurely, relaxing way.
It doesn't matter about your gender or sexuality either. Anyone who is interested in sex and improving their sexual experiences can benefit from learning about sexy arousal techniques both in and outside the bedroom. Spending time on foreplay as a passionate event in its own right, instead of a rushed, obligatory pre-sex chore, will make you feel cared about, allows your body to relax, and provides you with ample time to properly consider (from both a mental and physical viewpoint) whether you want to take things further.
During couple's foreplay, the deeper exploration of each other's minds –and then, maybe, bodies- will help you feel more intensely connected in your relationship. Focusing on before sex arousal will strengthen the bond you share, as well as helping you both enjoy your sex life at honeymoon excitement levels.
Foreplay Tips & Ideas
Spend Time Together Doing Non-Sexual Activities
Ok, this may seem an odd way to begin a top foreplay tips list. How is spending time together doing non-sexual things supposed to help with sexual arousal? Spending time with your partner outside of a sexual setting is surprisingly effective in terms of rediscovering those honeymoon-style tingles of lusty attraction.
Whether it's spending a day at the beach, going on a theatre date, taking up archery or simply cooking a meal together, take time to properly bond as a couple outside of the bedroom. Find out what you're both passionate about outside of sex, and enjoy learning about each other on a deeper, personal basis before progressing on a sexual level.
Prepare Your Mind & Body
Sex isn't simply a 2-piece flesh jigsaw! Get the immense satisfaction and mutual fulfilment you both deserve from your sex sessions, by making sure you're mentally prepared first. Take your time and try not to rush things. Spend time visualising what attracts you to your partner, what you love about them, as well as what makes you feel sexually confident in yourself.
Preparing the body is just as important, and there's a risk you won't enjoy sex as much if you treat it as 0-60 dash to penetration or a race to orgasm. Unless it's specifically a quickie you're both after, there's no need for a sex session to start and finish within minutes. Warm yourself up with sensual touches, enjoy the sensation of preparing yourself and letting those tendrils of arousal take over your mind and body in their own time.
Do Your Homework
You're not expected to magically know all the erogenous zones or transform into an anatomy professor at whim. There's no shame in studying up beforehand so that you have the scientific knowledge involved to help you make better and more confident choices in the bedroom, when it comes to arousing your lover.
Reading articles such as this sexual foreplay 101 guide is a great start, and there's obviously myriad other guides and information pieces out there to discover and learn from. Sexual education doesn't end when your school sex ed classes are over and you leave school, and you're not 'on your own' from that point. You'll also find plenty of sex tips and advice right here on the Cara Sutra sex blog, which I hope you'll go on to explore once you've finished reading this foreplay guide.
There are also various sex ed videos to purchase and download.
Flirting 
Flirting may have been a huge part of the early days of attraction between you and your partner, particularly during a traditional courtship phase before having sex. Why does flirting have to stop just because you're now settled in a relationship and have a regular sex life?
It doesn't. Flirting is an amazing technique for teasing, seducing and enticing your partner to want more –no matter what stage of a relationship you're in. Sending typed messages, picture messages (consensually and safely) and leaving secret love notes around the home are all great flirting tips, especially if you feel embarrassed going back to a flirting phase face-to-face with, and spoken out loud to, your partner. Or give them a call when you're sure you're both able to chat privately, and enjoy some extremely hot dirty chat by telephone.
Don't Touch
Not touching, as a great foreplay tip, might seem a bit counter-intuitive. We're going to put what I said previously, about the brain being our largest sexual organ, to the test.
For me at least, sex is so much better when I've been mentally aroused for some time beforehand. When I've had the time to muse over the physical thrills and satisfaction to come, and my mind is eventually at the same point my body is, in terms of being receptive to sexual stimulation and shared pleasure during sex with my partner.
Sending texts or chatting by instant messenger is a great way to make sure you don't physically touch, while you build that psychological arousal in yourself and each other. Take your time and tease. Don't feel pressured to rush to what is assumed to be the 'next step'. Send sexy selfies if you both like, but there needn't be any pressure for those, either. Talk about what you want to do, or fantasies that have previously been kept secret in favour of routine realities.
Once you're together in the bedroom (or your chosen location) it can be sexy to continue the 'no touch' rule for a little while, at least. During role play maybe only one partner has permission to touch while the other must sit and be explored & aroused. Or roll some sex dice to discover which part of the body you're only allowed to touch each other with.
Talk About It
It is well known that regular and open communication is key to a great relationship, but how often do you put this into practice in your sex life?
Your partner is unlikely to be a mind reader – sometimes you need to spell out exactly what turns you on, plus what really doesn't do it for you. Ask them openly what they're into and what isn't working for them so much, too.
As we said in relation to anatomical and erogenous zone knowledge, the more you know the higher your chances of mutual sexual satisfaction success will be. So why wouldn't you take the time to educate each other with regards to what you both specifically do and don't like when it comes to sexual activities, kinks and role play?
Finding the time and a private place to talk openly about your shared sexual interests counts as a foreplay activity in itself. You will likely find that the longer you're talking about doing these sexy things, the higher your arousal levels build. It's a win-win.
Set The Scene
When you think of a lavish, sex inspiring boudoir, what do you imagine? Now think of where you plan to have sex. Big difference? Time to improve the scene.
Most people find that they gravitate to the bedroom to have sex (although I have written about alternative sex locations). Your bedroom should be a private sanctuary – and let's face it, beds are comfortable. We can get naked and be at ease during sexual activity. It makes sense to ensure that this room is conducive to sensual thoughts and doesn't detract from the atmosphere.
Clear the clutter and make as much space as you can. Use low lighting and indulge in some luxurious bed linen that's gorgeous and tactile. It really will make a difference.
Kissing 
Kissing isn't just for teenagers. Invest some time exploring your partner, your lips to theirs, tongues entwined and desire flaring. Whether you kiss softly and delicately, or wildly and passionately, kissing is a brilliant way to prepare your mind and body for more.
There are many other health benefits of kissing, too. It's relaxing, it burns calories, boosts your immune system and releases endorphins, the natural 'happy drug' for the body and mind.
Kissing can become a neglected part of a couples' intimate life together, especially in long term relationships. Kissing is an enjoyable way for couples to bond and feel connected before sex or without the need for sex right in that moment.
Your mouth and tongue also make fantastic tools with which to tease your partner, during before sex arousal times. Kissing other parts of their body can be incredibly intoxicating, and discovering new, sensitive areas will be a sure-fire route to mental as well as physical seduction.
Strut The Catwalk 
Humans are generally very visual creatures, so putting on 'a show' for your partner can be highly successful sexual foreplay technique.
Invest in some sexy lingerie and strut a homemade catwalk (even if it's just any available space by the bed). Ditch the comfy old saggies and wow them with some skin-tight, revealing underwear.
Shop for your sexy lingerie: 
As your eyes drink in the scene and your heart races, you'll be counting the seconds until you can peel those beautiful garments from your partner -and show them just how aroused they've made you feel.
Dirty Dancing
If strutting the catwalk has whetted your appetite for more, you could try doing a dirty dance for your partner. Make those lap-dancing fantasies a reality or perform some burlesque –you can find plenty of related tutorials on the internet.
Whether it's burlesque, boylesque, stripper or dream boy, this is a sure-fire way to get hearts racing and the temperature soaring. Insist on the 'no touching' rule and hold off for as long as possible… this tease and denial is sure to have you both aching for skin-to-skin contact.
Read Erotica Together 
There is an enormous world of fantastic erotic literature out there, written by extremely talented and imaginative erotic authors. Choose from flash fiction, short stories to full novels; read on your e-reader or traditional paperback.
Shop for sizzling hot erotica: 
Erotica is specifically designed to fire up your own imagination and stimulate your libido into saucy action. Take advantage of this widely available tool. You could read portions of an erotic book out loud to each other and enjoy the new ideas presented.
Afterwards you can make the scene your very own bedroom reality.
Discover my own sexy stories – they range from tender love scenes to downright filthy and taboo.
Play Sexy Games 
Perhaps a sexy adult board game is more your scene? There are tons of sexy adult games around which have been designed to help couples rediscover an exciting sex life and reignite their shared passions.
There are adult board games, sexy card games and sex dice. The best-known names in the world of sexy games are Nookii and Monogamy, but there are many others out there to try as well.
Enjoy all our adult games reviews..
Shop for yours: 
Watch Porn & Sexy Films
Watching other people get down and dirty is a time-tested way to stimulate your own sexual desires. Some couples may prefer watching a romantic film together with gentle lovemaking scenes, others might enjoy logging onto the web and buying some hardcore porn to enjoy together. Or anywhere on the wide spectrum between.
There's no mistaking the dramatic impact that visual media can have on our libido, so stream something raunchy on your TV or device and curl up together – it won't take long for the clothes to come off and the sexy time to begin!
Erotic Massage 
When you are finally both feeling ready to share the wonders of sensual touch, erotic massage can be a fantastic place to begin.
Erotic massage covers a range of ways to touch your partner, from non-sexual, relaxing and therapeutic strokes over their shoulders, back and thighs, to lightly grazing their erogenous zones (nipples, labia, clitoris or shaft, perineum and testicles amongst many others) with fingertips or tongue for a more sexual massage session.
The power of touch will help you form close, intimate bonds. Exploring one another's bodies can enlighten you to new ways to stimulate your partner that perhaps hadn't occurred to you previously. Using good quality massage oils will ensure a frictionless glide over every contour of their body, providing a smooth, comfortable and above all, sensual and erotic sensation which they'll adore.
Touching each other in either a purely relaxing, or a sensual way, will awaken the libido and prepare you for intense sexual pleasure at a speed you're both comfortable with. You don't have to instantly focus on sexual areas, simply being together and enjoying the feel over your partner's body will keep the flames of passion flickering.
Use a great quality massage oil or invest in massage candles to set the scene, provide long-lasting luxurious glide and help you on your way to an unforgettable shared sensual session.
Shop for erotic massage accessories: 
Soap & Soothe
Continuing the theme of shared erotic pleasurable touch, why not take things to the bathroom? Baths and showers don't only have to be for solo cleansing purposes. A shared bath or shower could help you make your love life more interesting.
Relaxing together in a luxurious bubble bath (if you're lucky enough to have a bath comfortable enough for two) is light-hearted fun which can easily turn sensual and saucy. Use a great quality bath melt or even a sexy bath bomb for a shared sex toy treat beneath the bubbles.
Showers are a quick and convenient way to dive into sexy aquatic adventures together – for instance soaping each other up and down is likely to lead to a lot more. A shared sexy shower isn't for everyone -but if you've got the space to enjoy it and the urge takes you, then why not?
Shop for sexy bathroom toys: 
Solo & Mutual Masturbation
Most sexual-pleasure loving adults would agree that masturbation is an extremely fun way to pass the time. Although solo playtimes are great, have you ever considered mutual masturbation as a way to kick-start passionate romps with your partner?
Mutual masturbation could take the form of playing out exhibitionist and voyeur fantasies, doing it over long-distance such as audio only on the telephone, or with visuals through video calls or webcam.
In person, you can use a light, teasing touch to explore and ignite desire further. Don't underestimate the power of your hands and fingers. They're not just for holding each other or 'guiding it in'; your fingers are amazing foreplay tools in their own right. A feather light touch between lubricated labia, or gently trailing fingertips down the shaft of their penis, over testicles & perineum can lead to firmer and bolder strokes as the sex session progresses.
Play Outside
If you're feeling adventurous and you're lucky enough to find a securely private location, you could indulge in some cheeky outdoor play. Don't worry, you don't need to be naked and risk getting arrested for public indecency! There are discreet ways to turn each other on in the great outdoors. In fact, even the thought of being so naughty can give you a deeply arousing thrill.
Remote-control sex toys can be brilliant to enhance the shared excitement felt, as well as the physical stimulation from the internally worn vibrating toy. You might want to keep control of the toy yourself, the mere knowledge that it's there and able to tantalise you from within at the push of a button keeping your passion alight. Or if you feel brave enough, hand over the control to your partner.
Shop for remote-control sex toys: 
If you're worried about the potential noise level of remote-control vibrating sex toys, why not try a butt plug instead.
Many anal sex toys have a flattened flared base which means you can sit down while wearing them, while the contoured body means they stay in place securely.
Shop fantastic anal sex toys: 
By the time you get home you won't be able to resist pouncing each other immediately.
Enjoy Sex Toys Together
We've mentioned a few adult products so far, in terms of sexy foreplay tools, and it's true that sex toys are a brilliant way to discover new mental and physical turn-ons in yourself and your partner.
Manual stimulation with fingers, mouth and other parts of your body can be supremely erotic, but there's no reason why you can't add the unique seasoning that comes from adding in some sex toys.
My top recommendations for couples' sex toys to enhance foreplay are:
Use them on each other, or between your bodies, or sit back and watch them using the sex toy on themselves. I have many sex toy guides and adult toy advice articles relating to beginner's sex toys, sex toys for couples and specific styles, and you can enjoy genuine and thorough feedback reports in our thousands of sex toy reviews too.
Shop sex toys: 
Kinky Bondage
Have you ever considered kinky bondage as one of your foreplay ideas and pre- sex arousal techniques? There's no pressure to go the whole hog(tie), if you prefer you can simply add in some teasing bondage restraints or beginner's cuffs to add an alluring layer of control, domination and submission to proceedings.
The sensation of being restrained, or restraining them and having them at your mercy, is thrilling -and reveals new avenues of sexual and psychological investigation.
For beginners I'd recommend quick release bondage cuffs but most definitely not metal handcuffs, or an under-mattress restraint set for easy play and storage. If you're already into bondage and want something new and exciting, try a hog-tie restraint, spreader bar, anal hook or heavy-duty hand stocks.
Shop for kinky bondage toys: 
Sexy Role Play
Role play is a broad term which encompasses many styles of sexual play between lovers and partners. It can mean taking on the role of a certain character in a fantasy, such as a secretary, schoolgirl, maid or nurse, whether in the bedroom together or during dirty talk by telephone or video call. There is also kinky role play in BDSM, where those involved generally take on the role of the dominant or submissive partner, and act accordingly.
You might feel a strong desire to 'play' a certain type of character or kinky orientation in all your foreplay and sex sessions, or even identify as a certain type of kinkster in BDSM (lifestyle dom, sub or other). Or perhaps you prefer trying out a multitude of play avenues, exploring you and your partner's various fantasies with something new and different each time.
As long as everything is safe and consensual, you're good to go. Sex shops can help bring role play fantasies to life with their selection of sexy role play costumes and accessories, as well as an abundance of bondage sex toys and BDSM gear.
Shop raunchy role play costumes: 
Be Prepared
However you choose to engage in foreplay, and the a satisfying sex session together, it pays to be prepared. Once you both reach peak arousal, and are ready to take things further, you'll want to make sure anything you could possibly want is close to hand.
That means preparing for any eventuality you can think of beforehand. Here's a few examples of easily forgotten preparations:
Have you got enough lube?
Do you have condoms or other barrier protection within reach, if you use/need it?
Are those sex toys clean since their last use, and fully charged and ready for action?
Did you untangle the bondage rope?
Have you locked the door, if required?
Did you take the tags off that new sexy lingerie?
Obviously, you can't always be ready for every possible situation, especially as some of the best foreplay and sex sessions arise from spontaneity. But whatever you can prepare in advance will help the sexy fun flow without any mood-dampening interruptions.
Shop for sex essentials: 
Remember To Reciprocate 
Foreplay isn't a one-way street. Effective before sex arousal depends on investment from both partners, no matter how tempting it is to sit back and enjoy the undivided seductive attention of your lover. Being generous and reciprocating attention, and showing you genuinely want to stimulate them both physically and mentally, will in turn increase their desire to please you back, building a lasting circle of physical and mental sexual stimulation.
Is Foreplay Important?
The types of pre-sex arousal techniques and methods mentioned in this sexual foreplay 101 guide are designed to keep the focus where it's most important – on the specific nature and needs of your romantic and sexual relationship. A happy sex life is so much more than ticking over with day-to-day routine with intermittent bangs in the night; psychological arousal is important in order to stay sexually attracted to each other.
Becoming a more thoughtful sensitive lover is sure to impress your partner and have a positive impact on your relationship too. Add in some new, extremely creative role play situations and you're all set to discover a revitalised sex life and mutual adult fulfilment.

Contains affiliate links