Hello folks! So this week marks exactly a year since I landed in Portland— craziness. You've all followed me through this amazing, and at times terrifying, journey. Along the way I have met some amazing people, people who have helped make this place go from scary to home.
Among those those people is a man named Jay Byrd— fun fact: Jay was the first friendly face I encountered at the party I describe in this piece). Jay and his partner Bumper are the kind of people that the world needs more of— kind, giving, endlessly open-hearted and a ton of fun. They never hesitate to give their time, give their resources and give their love. These are wonderful people and right now they need some help. Jay is currently, for the second time, undergoing treatment for cancer. He has several months of chemotherapy ahead of him and the bills and meds that come with that. I'm enlisting you to help me help him.
"How can I help?"
What a great question! Okay, well you could cut right to the chase and go donate a little something to their GoFundMe campaign and that would be awesome.
"Bedhead, I'm sure these are wonderful people, they hang out with you after all, but what's in this for me?"
I'm so glad you asked! I wouldn't ask you to help me do something without offering you something in return and what I'm offering is pretty rad.  Last week I put out a call to a bunch of my favorite companies asking if anyone wanted to help me host a giveaway  and they came through bigger than I had ever anticipated! We have put together a giveaway containing 24 individual prizes— it's kind of huge— and you can earn entries through social media sharing, donating or (my personal favorite) both!
"Social media sharing? But then my friends and family will know I have all the sex!!"
Calm down. I thought of that and have included several options for sharing only the GoFundMe link rather than this giveaway. That way you can lend support and enter the giveaway without having to share the phrase "anal plug" with Bob from Accounting.
"Sign me up! How do I lend a hand and maybe win stuff?"
You can enter below (after all the prizes— you've got some scrolling ahead of you!). The entry process is pretty self-explanatory. I've set it up so that you can come back daily and keep entering. There are a couple things to note.
– You do have to pick a prize at the beginning of the entry process. It will ask you to do this EVERY DAY (Pro tip: don't leave rude responses about that fact to the person doling out prizes,  just saying…) and you can specify a different prize each day. Fun!
– Facebook rules say I cannot incentivize the sharing of a raffle or giveaway on facebook pages so that is the one sharing option that does not exist here (though I will give you entries from sharing the GoFundMe link on Facebook, that seems to be legal, I think).  there are plenty of options for sharing the fundraiser and the giveaway itself through various other means.
– The terms of the giveaway are listed at the bottom of the raffle entry widget- please take a look. Generally the giveaway is open to residents of US and Canada except where noted.
Big huge thanks to the donors who made this possible:  Babeland, Burlesque Toy Shop, Crystal Delights, Elle Chase "Lady Cheeky", Fucking Sculptures, Good Vibrations, LELO, Lovehoney, njoy, Pleasure Works, Reid Mihalko, SheVibe, Sportsheets, Vibratex and We-Vibe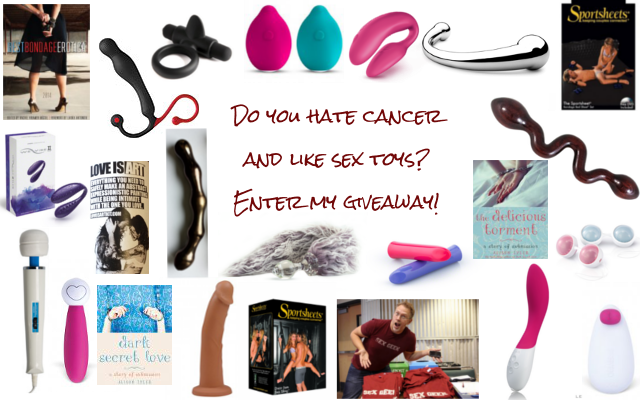 And Now, The Prizes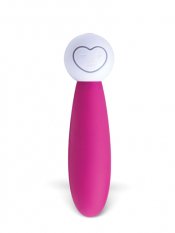 OhMiBod LoveLife Discover Mini Rechargeable Vibrator
Splash-proof and rechargeable by USB for up to 2 hours. Made of silicone by OhMiBod. Satin pouch included. Courtesy of Babeland
This prize can only be shipped within the continental US
.

I'll cut to the chase— this is the kit for making your own abstract paint by having sex on a canvas. I made one  a few weeks back and LOVE it – you can check mine out here. The amazing folks at Burlesque Toy Shop were kind enough to provide another kit for me to give a way and I'm SO EXCITED about it! I just love this thing!
Courtesy of Burlesque Toy Shop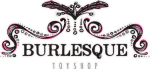 Crystal Delights Crystal Minx Faux Tail Plug
The faux fur is permanently attached to Crystal Delights' award winning glass anal plug and runs approximately 17 to 19 inches long.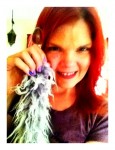 PS— This is one of my favorites!
Courtesy of Crystal Delights

The two functional ends of the NobEssence Mesmerize Wooden Dildo allow for novice or advanced play. Bend with the twists and turns of the carefully sculptured wood for an adventure like none before. Ridges provide an excellent grip on either end.
Courtesy of Elle Chase, "Lady Cheeky"

 
Fucking Sculptures Pussywillow Handmade Glass Dildo, Large
As pleasurable as it is stunning. Sleek and smooth, these little humps are just the right shape for easy insertion and effortless pleasure. Size(approx.): Length-  29-32 centimeters, girth- 10.5 – 14.5 centimeters, weight- 700 -900 grams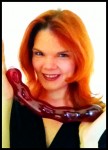 PS- I own one of these, it's amazing!!
Courtesy of Fucking Sculptures

Minna Limon Touch Touch-Responsive Vibrator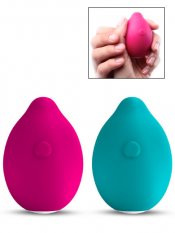 From Minna Life, the Limon is waterproof and equipped with a strong rumbling motor, it's the powerhouse of couples' vibes, and special squeeze control technology means the harder you squeeze, the stronger the vibrations you can enjoy. 100% phthalate-free, body-safe silicone. Customizable memory allows you to record and replay any chosen pattern, allowing for a truly personalized experience of pleasure.
Courtesy of Good Vibrations


BDSM Erotica Assortment 
If you loved 50 Shades, read these because you'll like them too. If you hated 50 Shades, read these because they are better. If you are considering reading 50 Shades, read these instead, just do it. Assortment includes Dark Secret Love and The Delicious Torment by Alison Tyler as well as Best Bondage Erotica 2014
Lady Cheeky's "Penis Party Pack"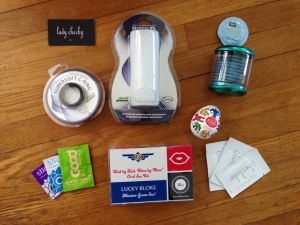 Do you have a penis? Awesome. Here's some stuff for that! We've got a Supersoft Cock Ring & an XL Stroker both by Tantus, a Tenga Egg, a 10-pack of One Pleasure Plus condoms, Lady Cheeky's Lick by Lick, Blow by Blow Oral Sex Kit and an assortment of lube samples.
Courtesy of Elle Chase, "Lady Cheeky"

More than an awesome g-spot vibrator, the gorgeous Mona 2 makes for fabulous clitoral stimulation as well. Ask my friends Epiphora and Queeraschino Cherry, they have super strong feelings on how wonderful this one is.
As for the Luna Beads, there are a lot of kegel exercisers out there and I've tried most of them but these remain my favorite. They are comfortable, effective and aesthetically pleasing, I just love these things!
This package includes both the Mona 2 and the Luna Beads and is courtesy of LELO.


Lovehoney Bionic Bullet Cock Ring with Tongue Stimulator
Share orgasmic thrills with this vibrating cock ring with a stimulating tongue. 5 powerful vibration modes and an extra stretchy silicone ring work together to bring you and your partner longer-lasting pleasure and intense stimulation.
Courtesy of Lovehoney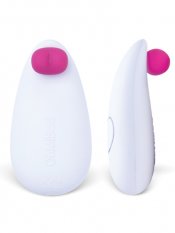 Lovelife Smile Rechargeable Vibrator
This palm-sized cutie doubles as a clitoral powerhouse, with its vibrations concentrated especially in the heart-shaped silicone nub. Satin pouch included.
The toy, the myth, the legend. The Pure Wand is a toy that lives up to the hype. Simple, effective and gorgeous, there's a reason this thing is beloved by many.
Courtesy of njoy

Recently I've been finding myself impressed by the line of silicone dildos from Pleasure Works and this is one of the best. Supple and firm and just plain lovely, not to mention pure silicone and harness compatible, the Maven is a pretty impressive piece.
Courtesy of Pleasure Works

Official ReidAboutSex Sex Geek T-Shirt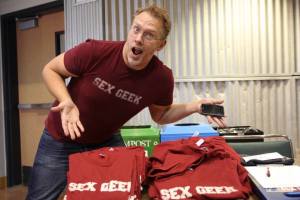 If you've spent any time around a sex geek (myself included) you know the sex geek shirt well. The lovely Reid Mihalko has been kind enough to provide one for a lucky winner.
Courtesy of Reid Mihalko of reidaboutsex.com

For my friends with prostates, the loves at SheVibe have provided the most popular stimulator in the Helix line from Aneros, the prostate people (Not an official name, just what I like to call them!)  Based on the original, wildly successful Helix, the Syn is a bit more refined featuring a silicone coating and discreet storage.
Courtesy of SheVibe.

This Sex Sling secures over your solid door. Made of strong, comfortable construction, the seat, hand straps, and foot rests are all easily adjustable. Provides "ultimate leverage" (if Sportsheets says it, I believe it!). Includes: 1 Sex Sling with padded seat, foot supports, hand grips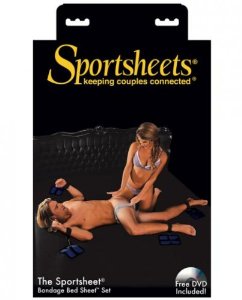 Includes ultra soft, Velcro compatible machine washable sheet, 4 Velcro Anchor pads that adhere anywhere to the sheet, and 4 Sports Cuffs that secure around wrists or ankles and clip to the Anchor Pads. Move your partner and the pads quickly and easily into new positions. Instructional DVD included. Fits Full and Queen mattresses.Machine washable.
Door Jam Sex Sling and Bondage Bed Sheet both courtesy of Sportsheets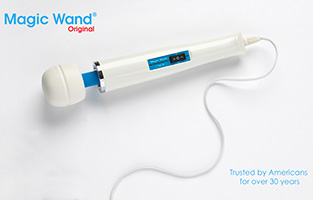 The "Cadillac of Vibrators" and formerly known as the Hitachi Magic Wand, the Magic Wand Original is among the most popular vibrators in the world. If you like your toys powerful, this is a toy box staple.
The folks at Vibratex have been generous enough to provide me with enough Magic Wands that FIVE of you will walk away from this giveaway with one. Say "Thank you, Vibratex!"

We-Vibe II Plus is 30% more powerful than We-Vibe II. It's also 100% waterproof so you can use it in the shower or wash it easily with soap and water.
The Tango is a super-powerful petite pocket-sized vibrator. Waterproof with 8 speeds I say this is a must for toys that come with small bullet vibes in them— switch the bullet out for the Tango and everything gets way cooler!
This package includes BOTH the We-Vibe II Plus & The We-Vibe Tango.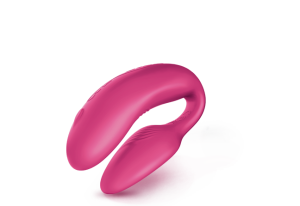 The latest version of the first vibrator of its kind, the We-Vibe 4 is particularly impressive to me because the improvements made on the original design were motivated by consumer feedback and it shows. From the satiny silicone to the sleeker shape to the powerful motor, the We-Vibe 4 is just awesome.
The We-Vibe II Plus & We-Vibe Tango Package and the We-Vibe 4 are courtesy of We-Vibe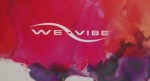 The giveaway has ended. Congratulations to the winners and thank you to everyone who entered, shared and made it a huge success!
xoxo -RHBH