My dating life of late has been… interesting. What with my impending move and all that craziness I've had no patience for wasting my time with anyone who I don't actually dig. None of this "you seem cool enough" nonsense- I just can't be bothered.  Consequently I've done very little dating in 2013 and am totally out of the loop on the whole Valentine's Day thing. Truth be told, it's not something I've ever been big on. So much pressure, so much talk of chocolate and flowers and jewelry and usually not nearly enough talk of orgasms…or bacon. The whole thing  just isn't my speed. Seriously, my ideal Valentine's Day would look like this: Repeated sex and (if we were somewhere civilized, unlike where I live now- the land of no diners) a late-night diner run. That's right, orgasms and pancakes and bacon. Oh- also beer!  And make that beer a chocolate stout..hmmm….wait, where was I? Right. Sex, pancakes, bacon and beer – that's my ideal Valentine's Day.
Anyway, I'm flying solo this year so I'm looking at some fun ways to provide the "orgasms" part of that equation and I'm sharing my suggestions with you.
It was recently mentioned to me that my suggestions tend to veer "vagina-centric"  (Yeah, I get excited about the stuff my vagina and I like) but as I want my readers with penises to have a good time too, I have been a bit more conscious about including stuff for everybody. The thing all of these toys have in common is that they should give you an orgasmically happy Valentine's Day all on your own.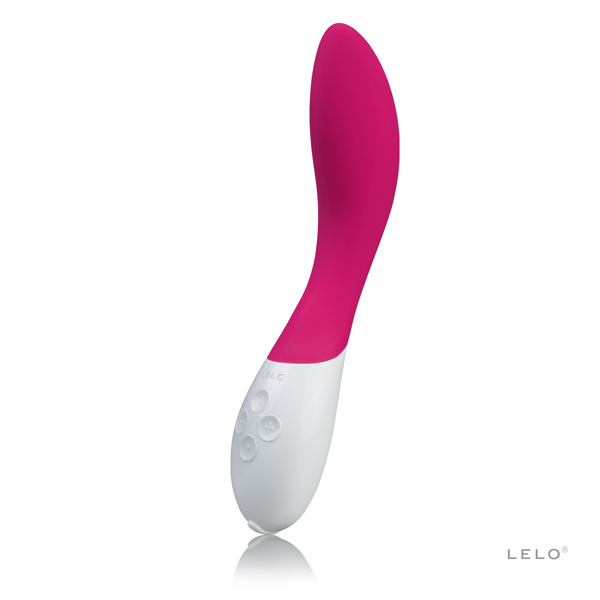 Brought to us by LELO, Mona 2 is of course beautiful. A powerful g-spot vibe that also works wonderfully for clitoral stimulation that is also totally waterproof- this toy makes me swoon a little bit.
Also Epiphora swears by the Mona 2 and if 'Piph says it, it must be true.
Get it here: Good Vibrations, SheVibe, Early to Bed, She Bop, Peepshow Toys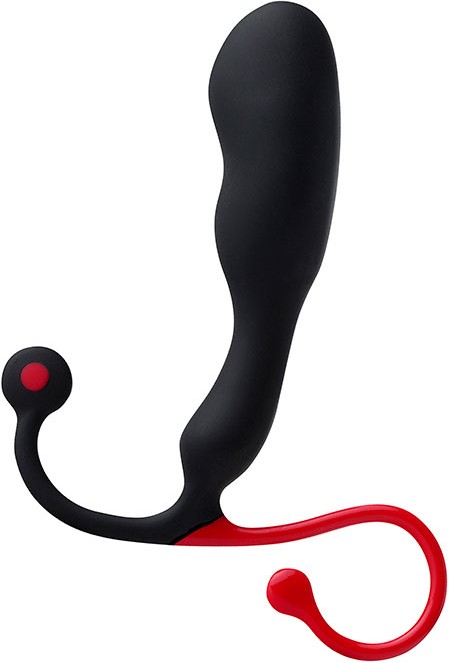 We've talked before about how freaking cool Aneros is but I'm always wowed by them. This toy is designed to be inserted and then, basically, do its job. Here's how Aneros describes it: "the Helix Syn coupled with the sphincter's natural contractions create simultaneous prostate and perineum stimulation — all without batteries or use of your hands" I mean, come on!! Also, this guy wrote this about it. He sold me on it.
Get it here: SheVibe, Early to Bed, She Bop, Lovehoney
We Vibe Salsa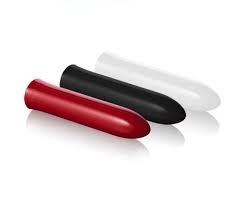 Shout out to my awesome Superhero Sex Shops Tour sponsors- We-Vibe! One of my favorite sources referred to the We-Vibe Salsa as "Best external vibrator, ever. Period." To a girl who loves her clitoral stimulation like I do, those are some big words. Also it comes comes in black, white or red (as opposed to the standard pinks and purples sex toys tend toward) and is rechargeable. The big catch? It's been discontinued. For a little while though it is still available- grab it while you can. I know I did- the red one is in the mail on its way to me right now. If it gets here by Thursday it will be my own little Valentine's miracle!
Note: The Salsa is gone but the good news is the We-Vibe Tango is almost the same product. The difference lies in the shape of the tip. Also, it doesn't come in the cool colors.
Get the Tango here:  SheVibe, Early to Bed, She Bop, Lovehoney, Peepshow Toys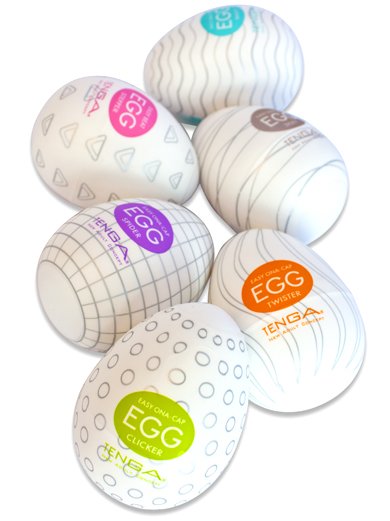 Ok, I know if you've never seen one of these they look a little weird but this sweet little Easter egg is super fun. Put some lube inside, slip it over your penis and have at, flip it inside out and put it over your favorite vibe (some might suggest the Hitachi…) or even your hand and go to town, trust me, you'll have fun with a Tenga Egg. The one pictured here is made especially with Valentine's Day in mind and the texture inside is little hearts but they are made with a variety of textures.Note: The eggs are labeled as 1-use disposable, but with care and cleaning they are good for repeated use.
Get it here: SheVibe, Early to Bed, She Bop, Lovehoney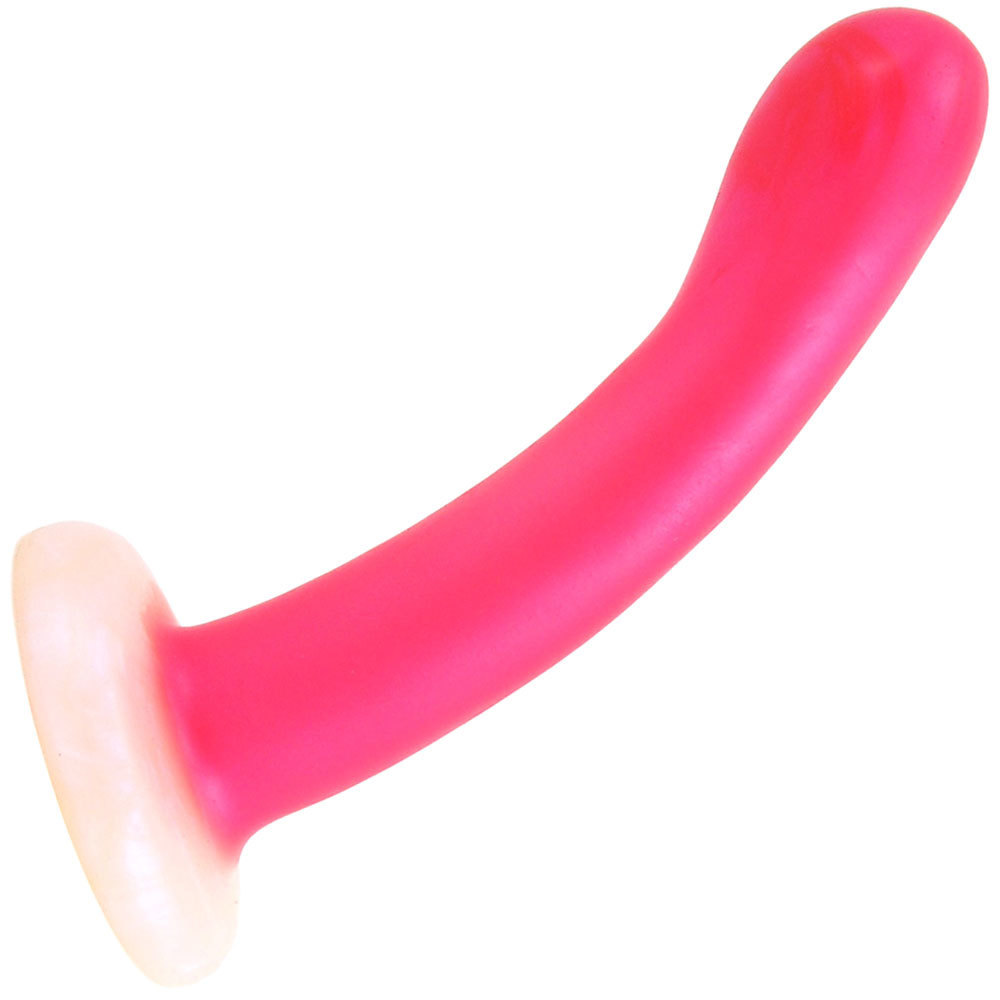 I love Vixen Creations stuff. So, the material in play here is called VixSkin. It's non-porous and phalate-free and the texture is awesome. It's got a solid core but the outside is super soft. Really soft. Like squashy soft. Raquel stimulates the g-spot or the prostate but unlike lots of toys that are hard and get there with direct poking, this is significantly softer and more sensual. It's like how you orgasm through intense, bed-rocking sex but you can still get off during snuggly, tender sex. Still a really yummy orgasm but yummy in a totally different way. I really want to snuggle up with this.
Get it here: SheVibe, She Bop, Lovehoney
Okay folks, those are my suggestions. Whatever you're up to, be good to yourself and, you know, maybe have an orgasm. Also, if you want to get some diner food and beer hit me up, I'm around ?
xoxo
RHBH
---
Pancakes courtesy of shutterbugdeb
Bacon courtesy of cookbookman17
Beer courtesy of lynnfennell