Happy New Year!
Something I've had so much fun with the last couple weeks has been all the different Best Sex Toys of 2012 lists. As I unleashed my sex-geek self this year I found that my sex toy knowledge base/curiosity/obsession has grown exponentially. This has left me with quite the shopping list! So, while I didn't have much to say on what were the "best" toys last year I have a slew that I want to try this year! What struck me about this list is that it is so largely populated with dildos – who knew? Also, I have become something of a materials snob, which I think is a good thing, I have no interest in toys that needs to be covered with a condom to be used so I stick to easily cleaned materials and silicone is my new BFF. So, that said, without further ado:
The Bedhead's 2013 Sex Toy To-Do List
VixSkin Mustang Silicone Dildo By Vixen – Tie-Bright
If you read my write up of She Bop, you know I regret not grabbing one of these while I was there. I'm so digging VixSkin  as  a material and headed to Good Vibes to pick up some the other day but, truth be told, girth-wise the Mustang strikes me as just a touch small but its close relative, the Maverick seems just a touch big. I would have forgiven this, though had either size been available in tie-dye. It's so pretty!
Get it here:
 SheVibe, Early to Bed, She Bop, Lovehoney, Peepshow Toys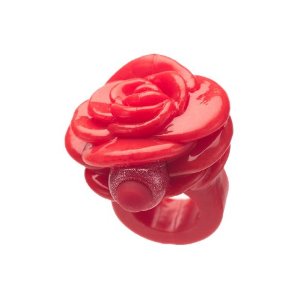 Gossip Ring Finger Vibe/ Cock Ring
Cute, functional and a little subversive, I have a crush on this silly little lady. I haven't found any reviews or seen it in person so I don't know what the vibration strength is and frankly don't imagine it to be much however, I love the idea of wearing a cute little ring and always having a little vibe and cock ring on hand. It's like 007 sex.
Get it here: Amazon
Pure Wand Steel
Dild
o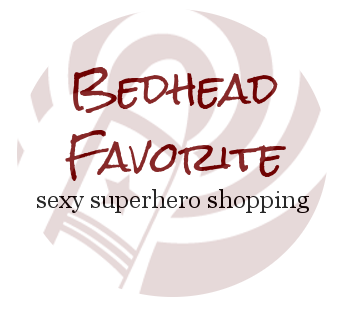 This is a thing of legend. I've been resistant but as I mentioned in a piece a while back, a friend swears it changed her life and the staff at She Bop and the extremely convincing Epiphora are both crazy-enthusiastic about it. I think I have to try it!
Get it here:
SheVibe, She Bop, Peepshow Toys
Sidekick Silicone Anal Plug
So, I bought my first plug, the Bootie, in the fall and I'm starting to eye awesome pretty things like this but I think it might be a good idea to take an intermediate step, like this guy.
DISCONTINUED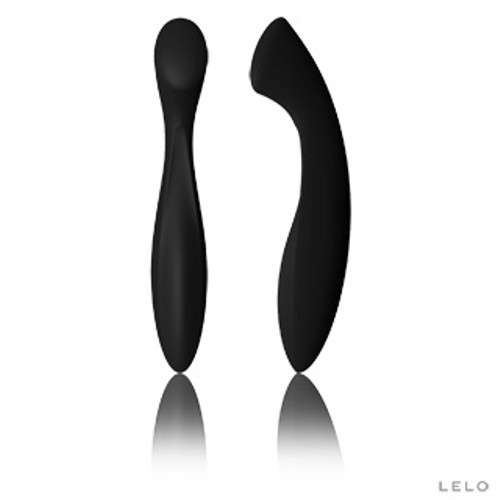 LELO Ella Double-Ended Dildo
I never would have thought about this one but my extensive Hey Epiphora! reading turned me on to it, seriously, this piece, while very old, is quite convincing! I'm also fascinated by the design here. Truth be told, I'm torn between this and this. I guess I don't actually have to choose one or the other…
Get it here:
SheVibe, She Bop, Peepshow Toys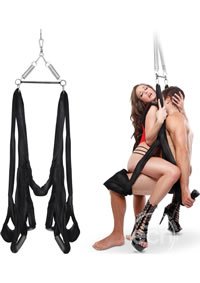 Sex Swing
This is less of a "I want to own this" and more of a "I want to try this" If I could meet someone with a swing who'd be willing to share it with me I'd be happy. I'm just so curious.
Get it here:
Peepshow Toys
NobEssence Fling Wooden G-Spot Dildo
I know, I know, I've mentioned this already. It's a thing of beauty but additionally the shape and weight are of particular interest to me- this is one of the lightest g-spot toys I've ever held. Rumor has it that lightness prevents hand fatigue en route to orgasm.
DISCONTINUED
Night Rider Vibe
Can be used anally for prostate stimulation or vaginally for g-spot stimulation. I'm very curious. also, it's made from hard plastic which is my favorite material for non-boilable toys.
DISCONTINUED
Tantus Cush Dual-Density Silicone Dildo
I mentioned my girth issue with the VikSkin dildos, this guy splits the difference between the two. It's got a hard silicone core covered with a softer silicone. Yum. I predict this will be in my collection by the end of the week.
Get it here:
SheVibe
A Rabbit Vibrator of some sort….
I have long known that I want a rabbit (hell, I've seen that Sex & the City!) but the more I've learned about materials the more I don't want to buy the popular, quintessential rabbits (a lot of them are made of soft porous rubber or *shudder* jelly). Recently there have been some interesting (if pricey) silicone rabbits complete with rotating shafts though. I'm looking around…
Curious about rabbit vibes? Check out the selection at SheVibe!
Well, I've certainly got a busy year ahead of me! What do you think? Anything I haven't thought of? Anything you're dying to try? Let's hear about it!