Last weekend I, once again, had the pleasure of publicly talking about sex and depression!  "Facing The Monster Under The Bed: Navigating Sex and Relationships While Coping With Depression" (more on that soon!) was part of my ongoing project exploring the impact of depression and its treatment on sexual function and relationships. At 1 hour and 10 minutes, the session was one of the shortest I've ever given on the topic and, as such, we only got to take one question from our audience. That question? (pardon my paraphrasing) "You mentioned something about strategies for dealing with the sexual side effects, can you say more about that?"
That question was particularly relevant as I was in the midst of creating my newest sex & depression resource with the help of my friends at SheVibe!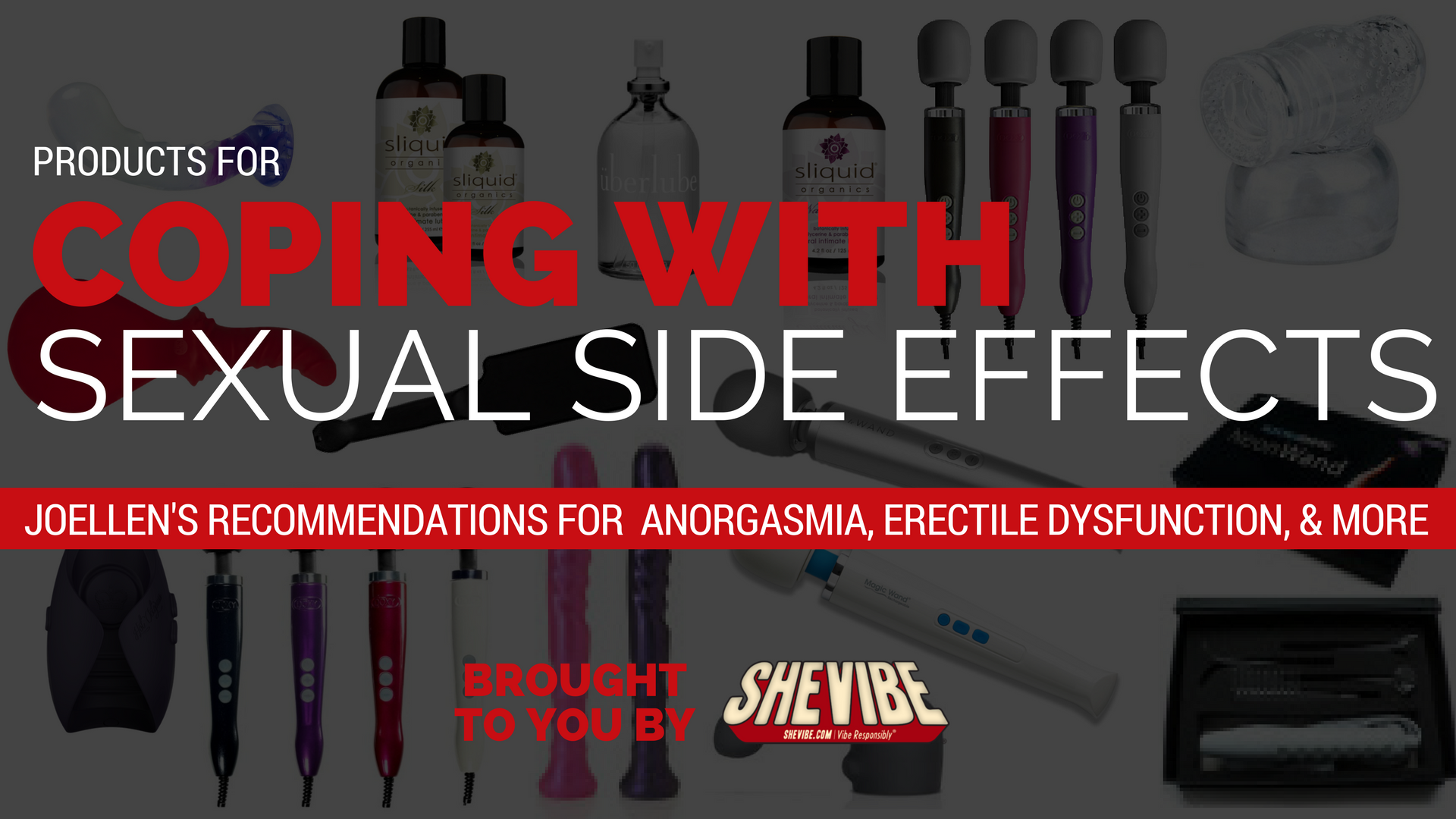 So often we end up feeling like the options for coping with sexual side effects are "change/stop taking meds" or "wait until the depression is gone" but for a lot of folks these aren't options and it would be great to have ways to cope with the sexual impact of depression and its treatment that they can use right now. With that in mind I have created a list of my favorite products for taking on issues like anorgasmia, erectile dysfunction, genital numbness, and more. This list is always growing- especially right now as I'm preparing the resource list for my upcoming book The Monster Under The Bed: Sex, Depression, and the Conversations We Aren't Having so check back often.

Products For Coping With Sexual Side Effects has been made possible by the wonderful folks at SheVibe. SheVibe has been incredibly supportive of my work on sex and depression, even making it the focus of last May's cover and I'm thrilled to have them on board for this project.
Want to support my work and show some SheVibe pride? Check out their awesome range of Monster Under The Bed products featuring yours truly as Wonder Woman!