Welcome to my fifth annual Best of Bedhead post! I cannot believe it's my fifth time doing this!
For 3 years this was pretty straightforward: I would set out to make a top list of my favorite 10 posts of the year, I would realize I really liked more posts than that, the list would grow to 15 with maybe some shout-outs in the intro. Then in 2016, I both branched out into more appearances and interviews and had a hard time writing at all resulting in a smaller-than-usual list (that was packed with stuff I legit LOVED).
Then there was 2017. For the first time in 4 years I wasn't saddled with crippling mold-induced brain fog and so I thought I'd be taking over the world but health is funny… I marked my first year out of the home that made me sick (if you are new here I lived in a water-damaged home for years, it made me sick) by falling into the worst, most terrifying depressive episode of my life.There were times when I was uncertain as to whether I would make it out of 2017 alive (sorry for the darkness, but there it is) and I certainly didn't feel productive by any means.
Much to my surprise, when I sat down to write this post, I found I actually got a lot done this year and, frankly, I am proud of that. So, while at first I tried to limit the list, I ultimately decided that I would celebrate having made it through (we finally found a good medication and things are looking up) by indulging myself with a BIG list of favorites. Now, I didn't go hog-wild: I loved all of the podcasts I did this year but I made myself pick my two favorites (but seriously, listen to the Amory Jane one too!), I didn't include the post about not yucking each other's yums because I included the one about porn sex vs real sex and the points were similar. See, I exercised some restraint.
I do want to point out something noteworthy: several of the posts on this list (and some I had to restrain myself from including) were sponsored posts. There exists in the sex blogging world some stigma around post sponsorship and this idea (that I will never understand) that someone who pays you somehow controls your words. This year I wrote a lot of sponsored content and what's more, I LOVED the sponsored content I wrote. To put this argument to rest once and for all: yes, you can use sponsored content as an opportunity to get paid to write what you love on your own site. I do it all the damn time.
So here it is, this list contains my 20 favorite posts, podcasts, appearances, and more taking us over 5 years (that will make sense when you see it) and to 4 countries and 3 continents! They are listed chronologically because I don't like ranking things (seriously, I can't even use "primary" language in my nonmogamous relationship!). I hope you enjoy this list as much as I enjoyed making it- thank you all so much for being here through the highs and the lows, the mold, the depression, the productivity, and the quiet. You keep my work happening and I am forever grateful to you for that.
2017 Best of Bedhead
I talk about this topic a lot but getting to talk about it with Tristan Taormino was an honor. Tristan is not only a brilliant sex educator, she is an exceptionally talented interviewer and I don't mind saying, she makes me look awesome.
---
Early in the year I found myself thinking about the same time of year in 2011 and all the revelations I was having at the time (it was when I started figuring out I wasn't happy in my marriage). Remembering that brought up a bunch of memories involving my old, terrible therapist and it occurred to me that talking about that might help others avoid terrible therapists.
---
I've long had strong feelings about this weird thing people do where they decide "sex with no strings" = "sex with no acting like a decent human being" and this year I got to put together a fun piece that incorporated things I've been saying for YEARS (in classes, in old and not-as-good pieces) and made liberal use of GIFs because we can be silly while we learn too.
---
So, I really stopped using Facebook this year and a big part of why is how BRUTAL the community I used to spend a lot of my time with was. So much thoughtless horrid judgment flung around constantly (they love to play "let's analyze who gets to have a service animal according to us- we know ALL THE RULES!!"). It got me thinking of ways we unintentionally (because, yes, I know, it's unintentional but it doesn't actually matter) make each other's lives worse and how we could stop doing that.
---
So, yeah, I like deep boning. I just do. I decided to share my accumulated "balls deep" wisdom with the world. What cracks me up about this one is that it apparently ended up getting a HUGE amount of traffic. I know it's (kind of randomly, I think) all over Pinterest. When it was blowing up I kept thinking "So, sex, mental health, how none of us are broken and super deep dicking?"
---

University of Tennessee's Sex Week
When the University of Tennessee reached out to me in the summer of 2016 to invite me to teach at Sex Week 2017 I remembered how I had sworn off teaching at the close of 2015 but I decided to take a chance. I'M SO GLAD I DID!!! I had a blast teaching these classes (and my slides were gorgeous if I do say so myself, especially the toy class) and figured out that I would teach college students any day of the week. I think they had fun too:
Audience member on @JoEllenNotte's sandwich bag strap-on tip: "She's the Martha Stewart of sex toys."

— SEAT (@SEATUTK) April 7, 2017
---
I wrote about keeping a relationship alive when one partner has depression. Okay, fine, I do that a lot. But did I mention that this time I did it for the bloody BBC?! Yep, I basically hung out with Doctor Who and Mary Berry. Totally how it happened.
Born partially out of my yearly bout of crankiness upon seeing bloggers declare toys they like the "best" and nudged into existence by a colleague's panicked tweet when a toy didn't work for them, this one had some strong feelings behind it.
---
People think it's cute to declare chocolate, rom-coms, HGTV, shoes, pictures of men cleaning, etc "porn for women" but you know what porn for women looks like? Naked people fucking. You know, porn.
---
My baby turned 5, my experiment turned into a career. I tell the story of how it all started (it's a big story that gets sad for a bit, brace yourself) and what The Redhead Bedhead means to me. Also, LOTS of pictures.
---
I went to a conference while struggling (unsuccessfully) to get a depressive episode under control and saw just how easily depression can suck the joy out of things I love. I came home and reflected on the experience of showing up as an alter-ego instead of a superhero.
---

Well-meaning people sometimes try to lessen the intimidation people feel in the face of pornography by talking about how it's nothing like "real" sex or how no one "really" does that! Etc. So, where does that leave folks who like their sex, well, porn-y? This also holds the distinction of being the piece in which I talk most graphically about my own sex life.
---
Because I wrote this one for a British outlet (Metro UK) I'm going to use an expression I picked up from Girl on the Net to describe it: In this piece I address some of my biggest bugbears when it comes to talking about depression and sex. It started off as me venting about stuff we need to stop saying but all of these points have gone on to grow into bigger pieces of work for me.
---
This one is special/brutal/difficult/wonderful. Early in the year I got a message from a college friend who now works for a wonderful site called OC87 Recovery Diaries. This piece was the result of that message. I also wrote this piece when I was firmly entrenched in this year's depressive episode and being poorly treated (bad meds, I was sleeping 14-16 hours a day). This is one of the most honest things I've ever written about my own personal depression experience.
---
This one holds several places in my heart. Obviously it is a love letter to my favorite kind of toy, and less obviously it is a post I had been thinking about writing for YEARS but it is really something much bigger. I wrote this when my new medication started working. This post represents the first time I really WANTED to work in months. It was a BIG effing deal.
---
After a year of health weirdness and some misadventures with meds, I had gained a considerable amount of weight and was feeling WAYS about it. I was also visiting Curvy Girl Sex author Elle Chase. So, this piece happened. Also, I deeply appreciate Kinkly for giving me a place to turn when ideas like this pop up.
---
The wonderful Cordelia Huxtable interviewed me for Debate magazine and told New Zealand about the Monster Under The Bed! Hooray for taking the Monster to a whole new continent!
---
This may be a bit of a cheat as I wrote this essay in 2016 (I so wish I hadn't been living in the moldy house when I did this, I swear I could have done it better) but Ask was published in October 2017 so I'm counting it for this year. I'm so proud to be part of this important book edited by the badass Kitty Stryker and I'm in awe that I get to be part of this impressive roster of writers. Bonus: the essay I wrote for Ask grew and evolved into part of a chapter of my own book.
---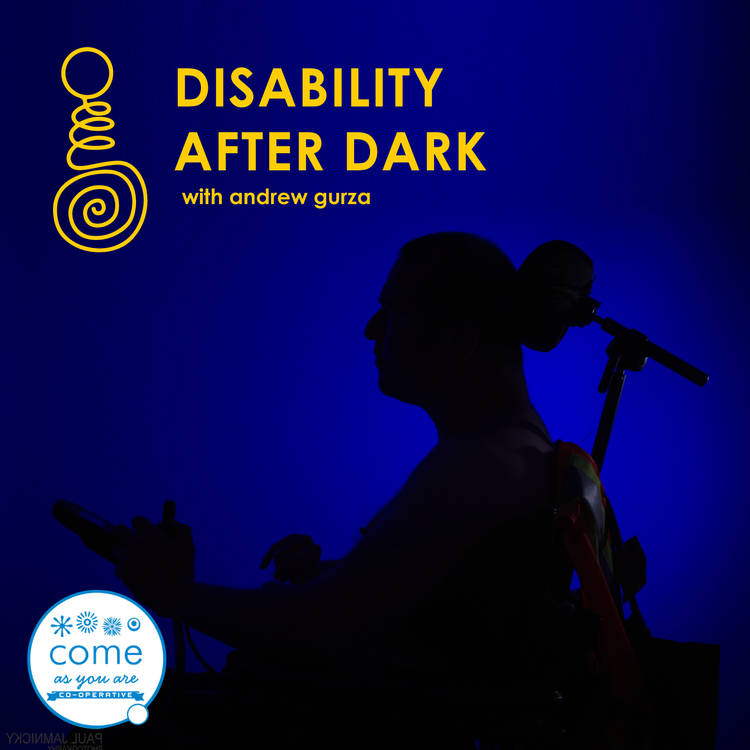 It took Andrew and I a full calendar year to make this Disability After Dark interview happen but once we finally did we had an amazing conversation- it was seriously a blast! This is one of my all-time favorites.
---
Sex Ed-vent Calendar with Bianca Palmisano of Intimate Health Consulting
When Bianca announced this event I jumped at the chance to be part of it. I will be honest though, because of the body image issues I mentioned earlier, I was absolutely terrified to make a video. Bianca, however, is a true pro and an absolute delight to explore this topic with. I'm so happy I faced my fears and made this video.
---
Want to see the Best of Bedhead from years gone by? Check it out! 2013, 2014, 2015, 2016