In less than 3 weeks I'll be packing my bags and heading clear across the country to Woodhull's Sexual Freedom Summit. I love this event so much (seriously, it was on my "Favorite Things" list one year) and am so excited to be heading back. I'm thrilled to once again be speaking, given the impressive line up, it's a real honor. And I am beyond excited to be bringing back the Sex Geek Salon, the mellow opening night event we tried out last year. This year, the Sex Geek Salon comes with some extra special bonuses too but more about that in a minute.
Also, folks, I'm just excited to see so many of you there! I know I've built introversion into my brand and that has, in the past, led to folks thinking I won't want to talk at these events- seriously, "I saw you but figured you were on your way to go rest/wanted to be alone/wouldn't want to talk" is a message I receive with uncanny frequency after conferences- but, by all means, come say hi! Talk to me! I'm friendly dammit!!! Seriously, though, if you spot me (and my hair makes it likely that you'll spot me first) and I'm being awkward and quiet, I'm not avoiding talking to you, I'm just being me. So, let's chat!
Now, without further ado, here are all the places you can catch me at #SFS17 and what will be going on at each of them: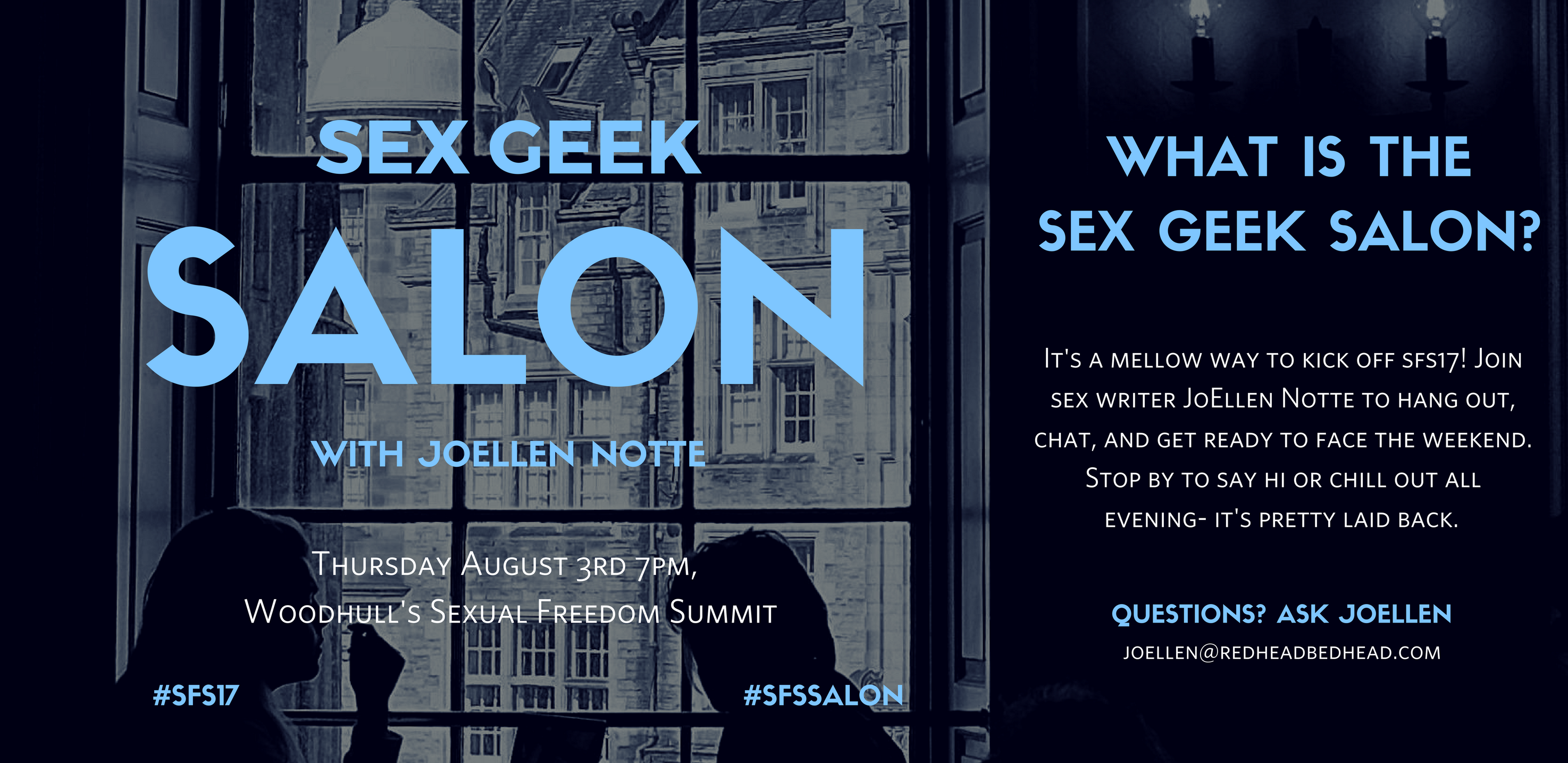 I LOVED last year's Sex Geek Salon and am so looking forward to bringing it back for SFS17! If you weren't with us last year, it was a lovely, mellow evening full of twinkly lights, cozy couches, books, games, a ton of adult coloring books (thank you SheVibe!) and crayons, and a sex toy puzzle (I'm still super proud of that puzzle!). 2016 marked the inaugural Sex Geek Salon and it was a smashing success, if I do say so myself!
So now it's back and we're bringing back everything folks loved last year- SheVibe coloring books, sex themed puzzles (note the "s", I made a new one and it's super-fun!), twinkly lights, and mellow music- PLUS this year we have some extra special stuff in store too! Like what you ask?
Make Your Own Doxy Necklace with Ruby
Last year at Woodhull, I turned a badass Doxy keychain into a badass Doxy necklace and got a TON of compliments on it. By the end of the weekend, there were several floating around Summit, fun, right? Well, the amazing Ruby from Doxy and I were thinking it would be fun if more folks could score Doxy necklaces so at the Sex Geek Salon Ruby will have Doxy keychains and chains so you can make your very own Doxy necklace! 
Thank you so much to Doxy and to Ruby for making this possible!
Have a Relaxing Bath Courtesy of The Butters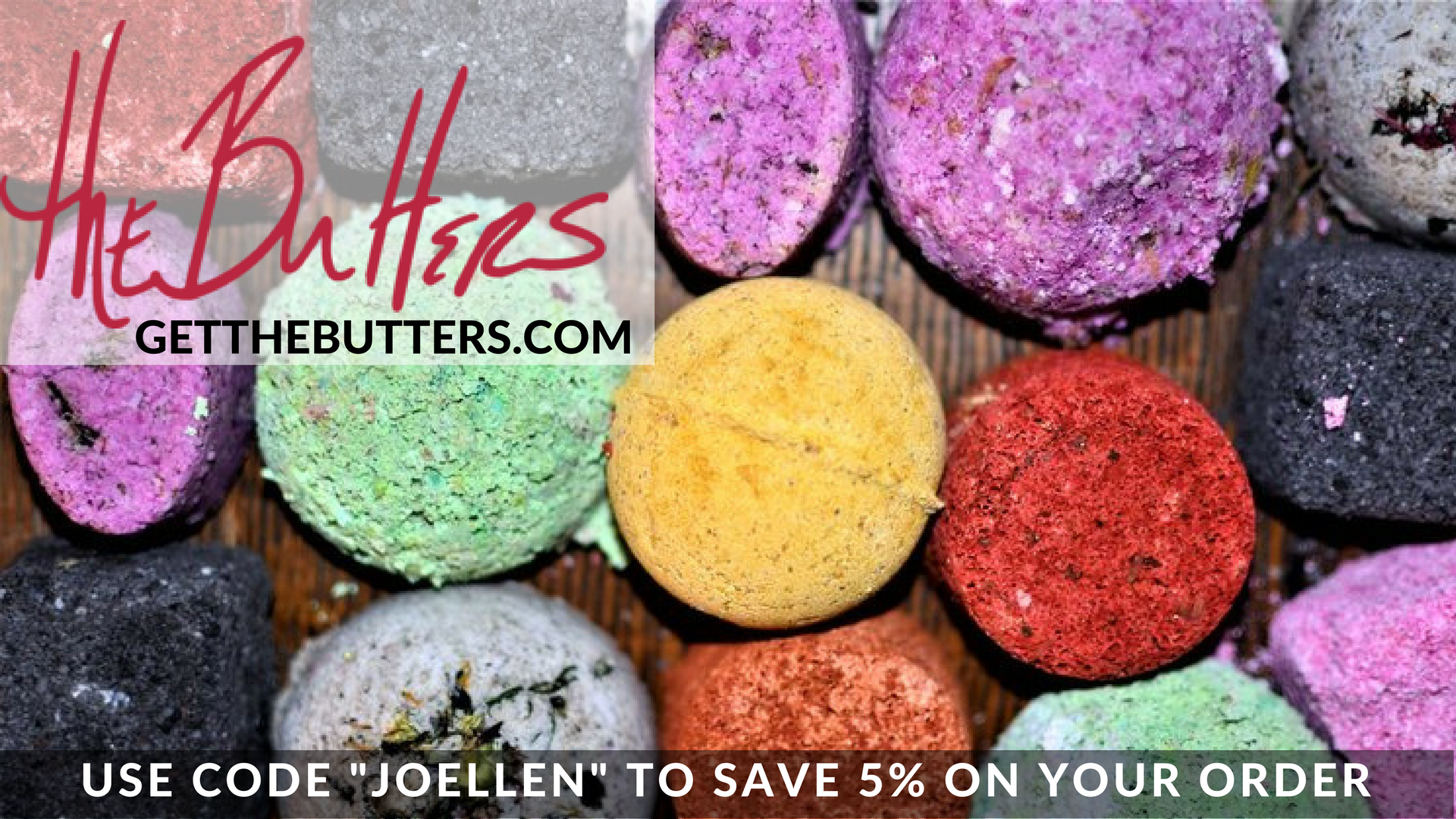 So, last year on the way out of the Sex Geek Salon, a friend gifted me a bath bomb and I went up to my room and had a luxurious soak. It was the perfect end of the evening. That night I thought "I wish everyone could end the evening like this" then over the course of the last year an amazing sex positive company started making super-yummy bath products and now the lovely folks over at The Butters are sending a bunch of bath bombs so folks can soak at Woodhull!
Bonus: Grab your The Butters bath bomb and post a picture of your bomb in action (interpret that as you will… I'm actually excited to see what you do with it), make sure you tag @getthebutters and @SheVibe and use hashtag #SFSTheButters. On Saturday I'll select my favorite pic and if it's yours you'll receive a super fun prize pack from SheVibe including an Njoy Fun Wand, two 50 ml bottles of Uberlube, and a set of SheVibe's own #NSFW coloring books!
HUGE thank you to Jerome from The Butters for making this possible (and for making amazing products!)and SheVibe for providing awesome prizes!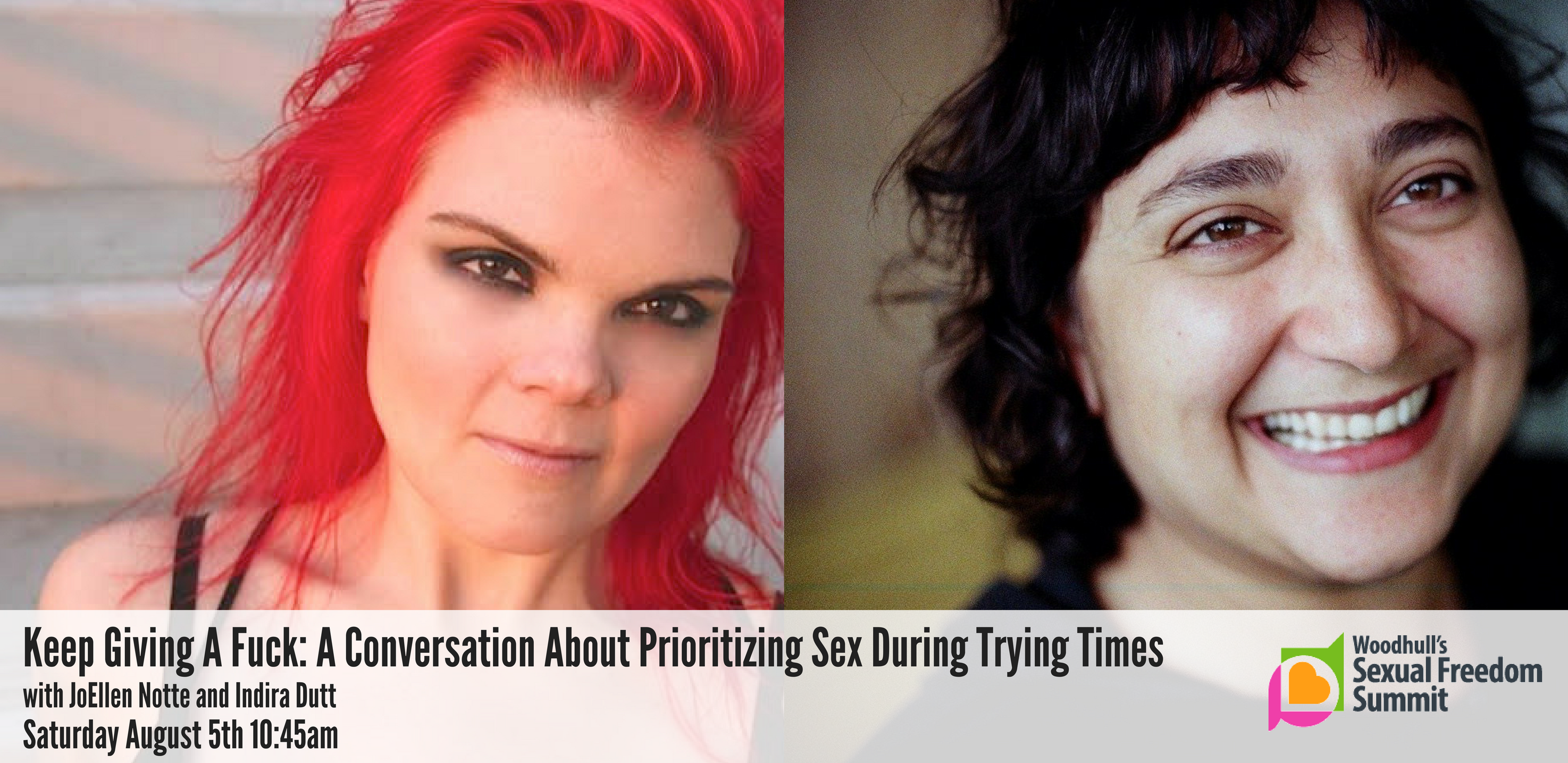 A theme that I have come back to over and over again since I founded my site five years ago is the idea that sex is trivial, frivolous, certainly not work thinking about, talking about, prioritizing when there is literally ANYTHING else to consider. I've spent 3 years researching the impact of depression on sexual function on relationship (as well as 15 years living that experience), a lifetime watching the inaccurate sex education and reproductive healthcare attacks that are commonplace in the US, and a marriage built on the idea that sex isn't that important.
I have some serious feelings on this topic.
That's why this year's session, Keep Giving A Fuck: A Conversation About Prioritizing Sex During Trying Times (Saturday August 5 @ 10:45 am – 12:15 pm) is so exciting to me. I'm  also thrilled to be presenting with Indira Dutt! She is so smart and enthusiastic, and just kind of awesome. I know Indira also has some strong feelings and some powerful experiences to bring to this discussion and I can't wait to dive in together. As has been the case with the Monster Under The Bed sessions in past years, this session is billed "a conversation", why? Because we want there to be lots of space for attendees to ask questions, share experiences, and well, have a conversation with us!
We're going to examine society's impulse to devalue sexuality, the dynamics that cause sex to get lost in the shuffle (personally, I have my eye on the problematic faux sex positive dynamic that dresses up "wooooo!!! sex all the time!! no time to examine anything problematic because butts and boobs and stuff!" as "prioritizing sex" but we'll see where we land) , and the ever-present question "are you really worried about THAT right now?" From prioritizing sex in one on one relationships to fighting for its value and importance in education and healthcare- there's so much to keep giving a fuck about! I'm SO excited for this session.
So, that's where you can find me at #SFS17 otherwise, just look for the hair, I'll be around and, again, I totally want to talk to you!
This trip wouldn't be possible for me without the help of my favorite sexy superheroes– the good folks at SheVibe! My love for this company has never been a secret and I am thrilled to be representing them on this trip. Their site is rad, they are wonderful people and I so appreciate their support both on this trip and in general – Seriously, the SheVibe crew has always been super-supportive of me and I appreciate it to no end.Be on the lookout for me at Woodhull, I will have some SheVibe swag on hand. Thank you so much to SheVibe for making this trip possible for me!