So, it's no secret that small vibrators are not my jam. Large swathes are my thing, small doesn't get me there. But I agreed to give the Screaming O Charged Positive because, honestly, when I saw that Screaming O was bringing out a line of rechargeable products I was intrigued. I've been following the company closely for the last couple of years ever since early 2015 when they set out to have all of their toy materials tested to verify that they were in fact body safe (there are stories in the industry of factories switching to cheaper materials without the manufacturer's knowledge) and was excited to see what kind of rechargeable toy they came up with.
The answer? A pretty decent one. It's well-made, attractive, powerful and reasonably priced.
The Screaming O Charged Positive is waterproof, rechargeable bullet vibe. It features 20 modes and with a girth of 3″ at its largest point is a bit beefier than most bullets. The Charged Positive also comes with a plastic cradle that functions as a stand when charging or a handle during use.
Now, like I said, small vibrators don't do it for me and the Charged Positive was no exception to that rule. What's noteworthy here is that it came closer than any other small vibrator I've every tried. I think if it were possible to dial through the speeds, stopping anywhere in the range, it would have worked. Generally I ignore all settings and speeds that are not solid, consistent vibration and the Positive, like many toys, has that thing where the first 3 settings are 3 different solid speeds and then we venture into patterns and stuff. For me speed #2 almost worked but then speed #3 just did not. Speed #3 made me want to use a word I've never heard used to describe vibration (forgive me if you use it all the time and I've missed it) – sharp. The vibration is sharp and the toy is too small for that kind of vibration to work for me.
We often discuss vibration in terms of buzz and rumble and the Positive is in the buzz camp. It is trying hard to be rumbly and you can feel that when you turn it on. The vibrations are not surface-y or weak it's just one of those toys that starts with some rumble and shifts into buzz as you turn up the intensity. I'm not of the mind that buzz is always bad. Crappy, surface-y buzz (think watch-battery powered toys) is bad but this isn't that. This is a toy with a strong, hard buzz.
Now, onto the cradle. I'm filing this under completely unnecessary things that I kind of love (like in-shower body lotion). After what feels like a lifetime of wrestling with magnetic charging on bullet vibes that roll away from their charging position (looking at you, Tango) it was nice to have something that kept the toy where I put it (also the charging is not magnetic, which in my book is a plus). The cradle is also pitched as a way to hold the Positive during use and I wasn't so sure about that, it seemed weird. Then I tried it and found that the hard plastic of the stand transmits vibration well and the large base means that if I hold it backwards (with the toy facing away from me and the flat part of the base against me) I can get the broad stimulation I enjoy. Additionally I can see the cradle-on-the-hand thing being fun in partner or group sex. It kind of feels like your hand has a vibrator extension, which I dig.
So, Yay or Nay on this toy? I'm going to give you a very JoEllen answer: That depends on you and what you like.
That said, I think it's a decent product that is worth checking out if you like smaller vibrators. Though if possible I'd advise checking it out in a shop where you can feel the vibrations first. If you approach the Positive expecting something with the rumble some popular bullets you won't get that  and if you approach it expecting it to be tame like almost all of the other bullets, you will also be unhappy. It's kind of its own thing.
What do I like:
Rechargeable and waterproof
2 year warranty
ABS plastic with a PU coating (I like when plastic toys don't feel cold)
The larger-than average size
The stand/hand thing
The non-magnetic charging. I'll say it. Twitter's all like "Mag-charging- Woo!" and I'm like "Yet again a toy didn't charge when it was supposed to because something on that table moved and  -whoops!- the magnets lost their connection."
Completely unrelated to masturbation: I got this toy during a string of colds and it is my favorite sinus-clearing vibe.
What don't I like:
The pattern set up. I loathe patterns anyway and want everyone to just give me solid vibration I can scroll all the way through.
Vibrations that veer into buzzy and sharp (I'm making that a thing)
Get your Screaming O Charged Positive (available in 4 colors: Grape, Grey, Kiwi Mint, and Strawberry) from SheVibe 
Thank you to Screaming O for sending me the Charged Positive to review.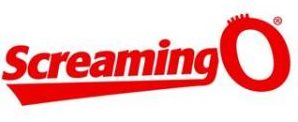 I accepted compensation to review this product. The views expressed here are my own. My review policy is simple: I will never lie about liking a product if I don't but when I do like something it's hard to get me to shut up about it.