Hey folks! I've spent this week in Boston completing Planned Parenthood's Sexuality Education Certification Series – it was a tremendous experience and I highly recommend it to any of you looking to develop your sex ed skills. That said, I'm thrilled to be back here with you all! As 2015 draws to a close I have once again rounded up my favorite posts of the year. This year the process hit me with a couple of surprises. The first was that while I have long since given up on the idea that this would be a 10 item list (it's always 15) this year I had a hard time even keeping it to that number. I had perceived myself as not terribly productive this year, especially as I spent the first half of it injured and on lots of meds, but apparently I made a lot of things I like. What can I say? I love what I do. I ended up with 2 extra posts that I wanted to include but didn't quite fit so I'm putting them in this intro.
I originally wanted the list to include a post called Securing My Own Mask First: Learning, Self Care & Humor because it explained so much of what was happening for me early this year but I realized that while that is true, it's not actually one of my favorite pieces of writing. I guess love it but I don't like it. So go check it out but it's not going on the list.
I also wanted to put I Got to Talk to Sex Nerd Sandra About Sex & Depression! on the list because I'm so freaking proud of that interview. I have gotten emails, tweets and messages all year about how that interview touched people. It means a lot to me. The post however is simply an announcement so I took it off the list – if you haven't heard the interview go check it out!
Something else surprised me as I looked over my work from 2015, I write about sex a whole lot less these days. I kind of didn't notice but my content shifted a bit this year. I'm so grateful for a supportive readership that shifted with me. Thank you.
Okay, now, finally this list is my 15 favorite actual posts of 2015 listed chronologically (because I couldn't handle ranking things). I hope you enjoy it as much as I enjoyed making it- thank you all for continuing to give me an audience for this work.
The Best of Bedhead 2015
Sex and depression went viral and I shared some thoughts about writing on the topic responsibly.
---
The media likes to lay out arbitrary sex goals, milestones and achievements that may not work for everyone. I have a different idea about what "good" sex looks like.
---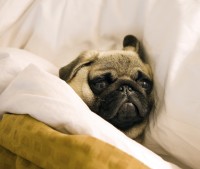 When we feel gross it can be hard to treat ourselves well. I've got some strategies.
---
Leaving an emotionally abusive partner can be difficult, I have some tips to make it a bit more manageable.
---
Someone asked me to do a considerable amount of work in exchange for condoms. Here's how that went.
---
When I first heard about the new version of this classic favorite, I was skeptical. Then I tried it.
---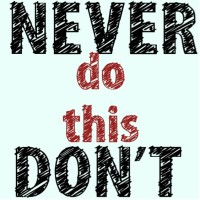 I threw down on sexual insecurity link-bait style! This piece was super fun.
---
Tired of hearing hand jobs dismissed as "sad", I set out to bring manual sex the attention it deserves.
---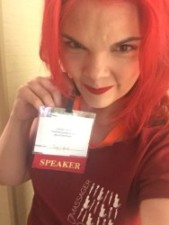 After a months of medical stuff and isolation I headed to Woodhull's Sexual Freedom Summit to talk about sex and depression. It was pretty amazing.
---
Yes, two Woodhull posts made the list. I went into the Monster Under the Bed presentation with a lot of doubt and fear. I recieved a response that was more than I had ever thought possible
---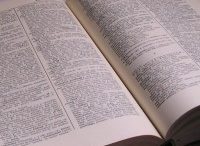 Trash talking frequently veers into ableism- let's fix that!
---
I got tired of angry dudes with guns being the face of mental illness so I decided to show folks what else mentally ill can look like.
---
I talk women, sex, depression & my first-of-its-kind survey for Bitch Media.
---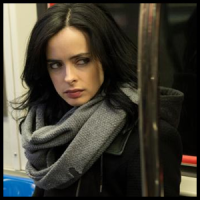 Jessica Jones helped me finally get that abuse can happen to anyone. Even a superhero.
---
We constantly tell toy owners what to do to make toys less threatening for their (let's face it, usually male) partners, but we never give partners any tips for not being douchebags in the situation. I fixed that!
---
Want to see what was good in the past? Check out the Best of Bedhead 2013 and 2014!