Did you know I took a break from reviewing toys? From last April to September I went through this phase where I decided I couldn't talk about serious stuff and tell you about vibrators – I had to pick one, so I went with the serious stuff. But then a couple of things happened, first I started to notice that people seemed to want to talk to me about depression AND vibrators and second I went to LA and my pal Ashley showed me a bunch of new stuff that had come on the market including the Electric Eric vibrator from MyStim. I realized you all could handle both sides of me (depression and dildos- hooray!) and that I missed being in the know on the what was up in the adult retail world so I went home and asked SheVibe if I could review this toy – That's right, Electric Eric is the toy that brought me back to reviewing.
Now, if you are any good at math you have noticed that September was 6 months ago. Why has it taken me so damn long to review this sucker? Well, I have to tell you – this one had me a little stumped. For more on that you'll have to read my review. Let's take a look at it:
So, what's the deal with this toy?
Brought to us by MyStim, Electric Eric is a rechargeable e-stim vibrator. That's right, it's designed to apply e-stim inside your body (the "inside" part is important, remember that I said that). It's got 8 vibration modes and 5 e-stim varieties plus a pelvic floor training program. That's just really freaking cool.
How does it work?
Through the use of roughly eleventy billion buttons.
Okay, I'm kidding but there are a bunch of buttons here. There are three for the vibration and three for the e-stim (in both cases it's one that turns it on and cycles through modes, one to increase intensity and one to decrease intensity). So, there are a lot of buttons but they make sense.
The toy is rechargeable and I found the attachment for the charging cord to be really cute (it attaches magnetically to the logo on the front of the toy – you will not get confused as to which toy this cord came from). The specs say that this toy should give your 3 hours of use on a full charge but the thing is, it keeps dying on me. Not during use but in my drawer, on my nightstand etc. I keep having short experimental sessions with it and putting it down only to come back a day later to a completely dead toy.
How does it feel?
The shape of the toy is lovely- it's like a lot of LELOs (it reminds me of holding my Elise). The handle is a shiny plastic and the actual body of the toy is a silicone that is somewhere between matte and shiny (that's the best I can describe it). It does seem to pick up lint and stuff so this one does well in a bag or the nifty box it comes in. I've seen a lot of reviewers complaining about the seam in the toy – honestly, I didn't really notice it until everyone started complaining.
No, seriously, how does it feel? 
This is a two parter.
Part one – Vibration: I never for one second thought this toy was going to work for me as a vibrator. As lovely as the shape is I have yet to find any vibrator of this shape that works for me and the vibrations on this one are on the weaker/buzzier end of the spectrum. That said I don't think "hey, I need a vibrator!" is the reason anyone buys this toy, that would be like buying a unicycle because you needed a way to get to the grocery store – sure it can do that but there are way cooler ways to use it.
Part 2- E-stim (aka "The reason you buy this toy"): I mentioned earlier that the "inside" part was very important… I mention this because for the first chunk of time I owned this toy I didn't really understand it. I actually had to go to the MyStim booth at ANME and say (I kid you not) "I have this toy and I feel like I'm wasting it- help!" A quick chat with the lovely gentleman at the booth revealed what I had been doing wrong: I kept trying to (despite the clear instructions advising me otherwise – seriously, the instructions are really clear on this) use the e-stim function externally. I kept either feeling nothing or zapping myself uncomfortably. When both of the conductive plates are in contact with skin the e-stim runs the gamut from "interesting" to "oh crap! what the hell is that!" but when it's just one plate touching you it will be uncomfortable.
Now, combining the vibration and the e-stim does create a fascinating set of sensations that has furthered my theory that  if a toy gives me an awesome experience that doesn't end in an orgasm, that toy has not failed. I will definitely use Eric more because orgasm or no, I spent a big chunk of time feeling new, awesome feeling stuff.
Now, as for the kegel program. I'll level with you: I haven't tried it. I've heard good things. I keep meaning to do it "next time" and then coming back to a dead toy. So, next time.
Bottom line:
I think this concept is really cool. This toy feels like nothing else I have ever tried. I feel like there may still be some kinks to work out (ie: it keeps dying) but I would recommend this toy to folks looking for something different.
Working for me:
Yay silicone! Always
Yay rechargeable!
It is excellently packaged and comes with its own snazzy storage box
The concept here is just really cool
The sensations are like no other toy I've tried
Not so much:
Keeps dying on me
So. Many. Buttons.
Lint magnet
Weak vibrations – I can't endorse it as a standalone vibrator
The Electric Eric retails for $152.82 you can get yours from SheVibe! (w/Free shipping!)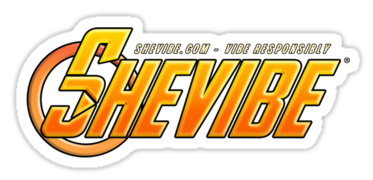 Thank you to SheVibe for sending me the MyStim Electric Eric.
These products were provided to me free of change in exchange for my honest review. My review policy is simple: I will never lie about liking a product if I don't (in fact I probably won't even write about it) but when I do like something it's hard to get me to shut up about it.