Big news, folks! The LONG wait is FINALLY over (almost)! I've launched an Indiegogo campaign to fund next year's book tour and supporters will get their copies of The Monster Under the Bed: Sex, Depression, and the Conversations We Aren't Having in January, TWO MONTHS before the official release date (March 27, 2020).
Signed paperbacks and E-books are available along with some fun perks including my collection of PDF ebooks, phone consultations, personal appearances and more! I'd advise acting fast as there are some exciting (and extremely limited) early bird deals available AND we are doing this quick and dirty- the campaign is currently scheduled to run for just 30 days!
In addition to being a fun way for you all to get my book early, this campaign will funding my 2020 book tour, so if you are hoping I'll come to your area, support the campaign or share it with your friends, family, followers, and more!
Now, without further ado, check out The Monster Under the Bed book tour Indiegogo campaign: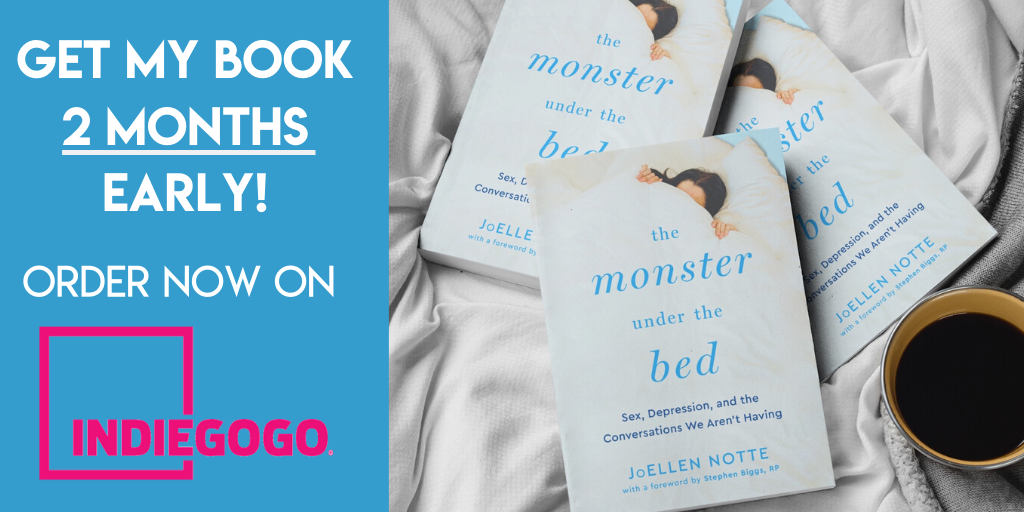 Thank you all for your support through the process of writing this book and preparing it for publication. I couldn't have done it without you and I'm so excited for you to read The Monster Under the Bed!