Today's review is going to be a bit strange (okay, I'm aware that my "reviews" veered away from standard review fare years ago but this one is a bit extra-special). We're revisiting the BMS Factory PalmPower Wand. It's a toy that's been on my Favorite Things list for years. I started with the original plug-in version, never tried the rechargeable (Fun Fact: the Swan Wand, an all-time favorite of mine, grew out of the first attempt to make a rechargeable PalmPower), and now along has come something that (I'll be completely honest here) I don't really understand. The new PalmPower Plug & Play describes itself as a "USB powered wand" so it's a plug and play wand that can be plugged into a power bank as well… somewhere between a rechargeable and a plug-in? So, I've struggled a bit with reviewing this toy because I don't 100% get the point of the plug change. I fear this may be me showing my age. I guess it's convenient to be able to power up the power bank and use my PalmPower in a tent or whatever but this just feels like a weird not-quite-rechargeable/not-quite-corded toy. Frankly, if it's going to require a power source during use,  I'd rather it just be corded
So, do I recommend it?
Wait for it…
Yes, I do!! 1000% YES!
I know, that's confusing but here's the thing: it's still the PalmPower and thus most of my original review stays the same. Here's what I said when I first tried the PalmPower in 2015:
Okay, I'll be direct- I love this thing. In some ways it feels like it was made for me. How? Allow me to review.

Things that make me suspect the PalmPower Wand was made for me:

The button– The PalmPower has one button and it works by pressing it and holding it down until the toy has reached your desired level. As someone whose MO with wands (or, you know, any vibrator ever) is to find the highest steady vibration level and park it there I find this ideal. No muss, no fuss, turn it on and, if you want it stronger, do the button equivalent of flooring it!

No patterns– I'm just going to ask: Do people use vibrator patterns? I'm not trying to be a jerk, I really don't know. I've never used them and I can't picture someone being like "that one where it goes "- – – ———— -" is just so hot!" There's none of that here – just variable-speed constant vibration. Perfect.

Intensity – The PalmPower is shockingly intense. I am a power girl and this toy delivers on that. Funnily, the intensity kind of reminded me of one of my most hated toys ever in that I felt like this toy was going to get the orgasm out of you No. Matter. What. But it works here, it's like they have harnessed the power for good, rather than evil.

Coverage– This is an area I was worried about, would it be too small to hit all the spots I like? To cover the "large swathes" I like my toys to cover? Well, I don't know if it's that it's just big enough to cover what I need or that the vibration is strong enough to make up for the size but it all works. The PalmPower Wand has become part of an integral part of my starting line up.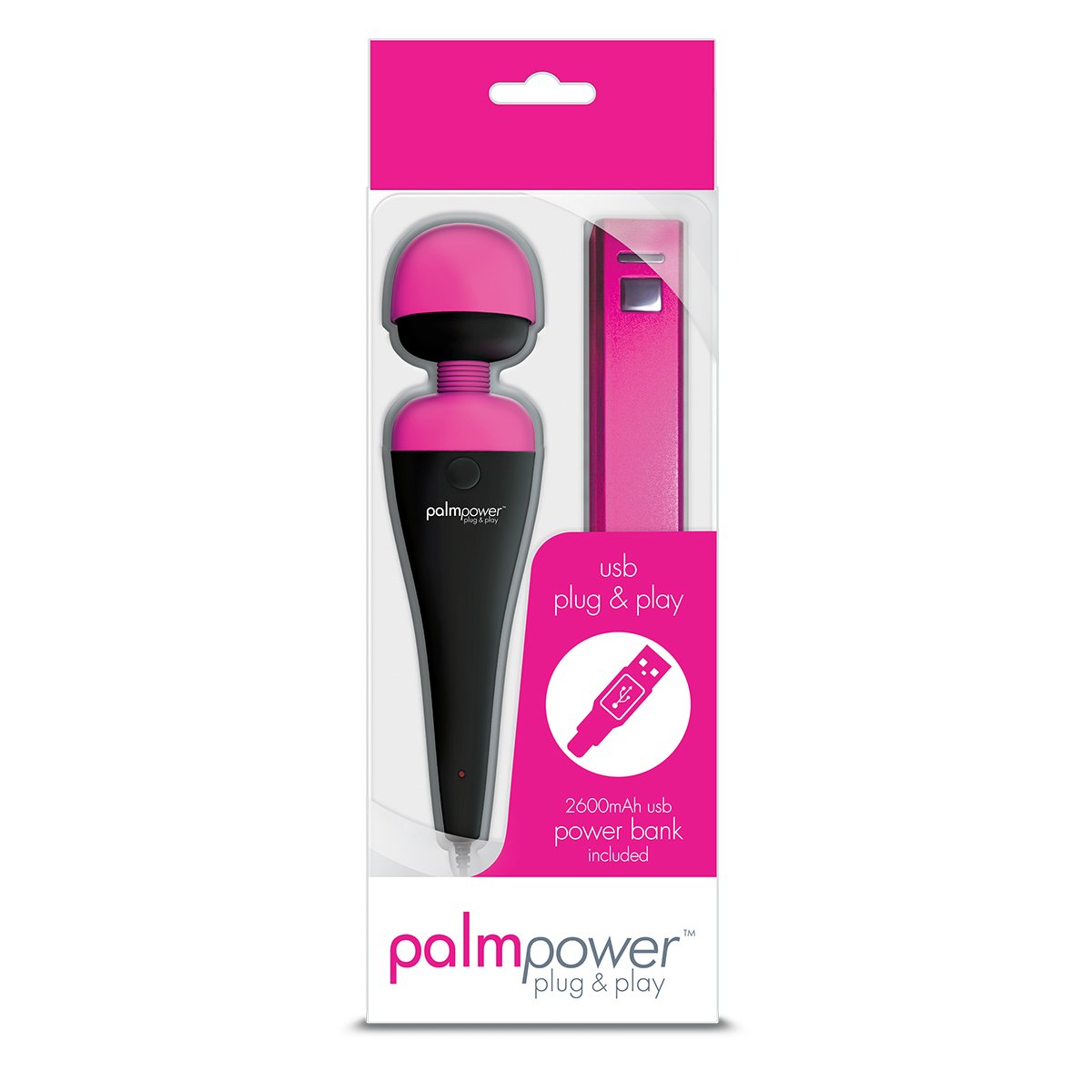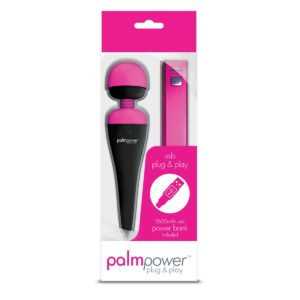 So, yeah, all that. I still agree with it. As for the different plug technology… Like I said, it's cool that I can have a plug-in wand with the option to use it with the power bank if I'm traveling or something? I hear some of you gasping about how I didn't just declare plugs the worst and I guarantee some dude on twitter is going to get attitude-y about how rechargables are the best and cords are the worst because of all his super-acrobatic sex (can you tell I've been through this a bit?) but, honestly, I like a plug-in toy because they never die mid-use. I don't get the "USB powered wand" thing but I do love the PalmPower and I love that this one can be used while plugged into an outlet. So, if you're in the market for a small, powerful wand, you couldn't go wrong grabbing one of these.
The BMS Factory PalmPower Plug & Play Massager USB Powered Wand Vibrator retails for $69.00 and you can get yours at Peepshow Toys. SAVE 10% with code REDHEAD


Thank you to the folks at Peepshow Toys for sending me the BMS Factory PalmPower Plug & Play MassagerUSB Powered Wand Vibrator to test.
I accepted compensation to review this product. The views expressed here are my own. My review policy is simple: I will never lie about liking a product if I don't but when I do like something it's hard to get me to shut up about it.