On Saturday April 7th, I had the pleasure of once again presenting on sex and depression. This time I teamed up with the truly wonderful Shadeen Francis, MFT to present Facing The Monster Under The Bed: Navigating Sex and Relationships While Coping With Depression in Vancouver BC. It was a great session with a full, engaged audience. the only thing I could have wished for was more time – 70 minutes goes by fast!- but I feel like that's always true. A huge thank you to Shadeen for being a wonderful co-present and really, just a wonderful person in general (seriously, almost missed the session because I got so caught up talking to her over breakfast!). You can check out some social media posts from our session below:
 
During the session we fielded this question: "You mentioned something about strategies for dealing with the sexual side effects, can you say more about that?"
That question was particularly relevant as I was in the midst of creating my newest sex & depression resource with the help of my friends at SheVibe! I meant to have it ready before the session but time got away from me. It's here now!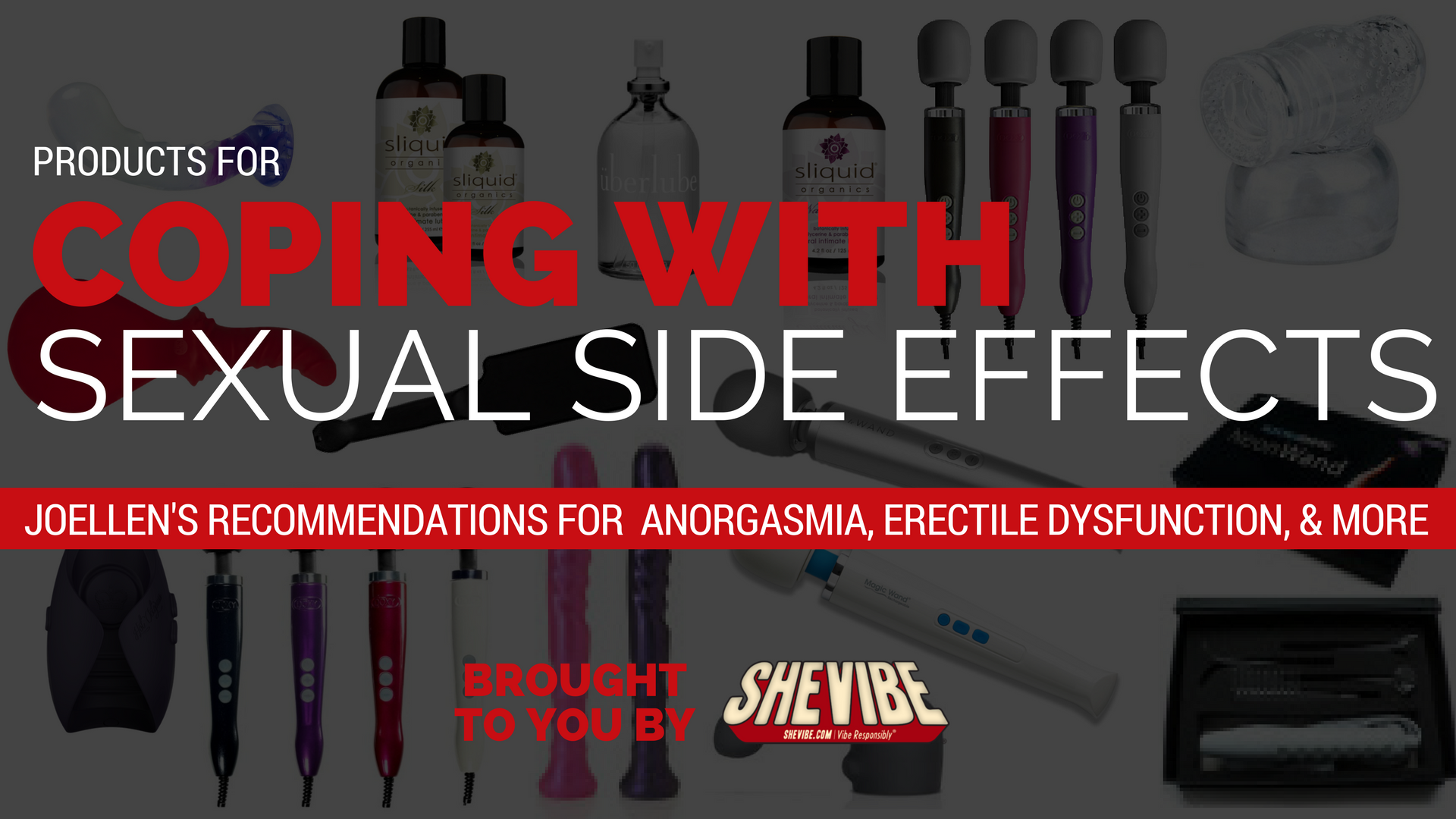 After we were done presenting I ran off to explore the sex shops of Vancouver, including one that's been on The Superhero Sex Shop List for 5 years!:
Full disclosure: after presenting this morning I ran off to explore #vancouver sex shops! I hit @theartof_loving @womynsware @YourOpenCloset and @littlesistersca #BCMonster @SheVibe pic.twitter.com/XFoCizcjHa

— JoEllen Notte (@JoEllenNotte) April 8, 2018
Today's sex shop tour spoils: a massager I meant to try in 2015, Sex ed books, undies, and socks w/ puppies on them! #BCMonster @SheVibe pic.twitter.com/8c5MqHsyGK

— JoEllen Notte (@JoEllenNotte) April 8, 2018
Then I spent Saturday night in a state that is, by now, pretty familiar for post-speaking JoEllen but still caught me off-guard and, this time, ended up cutting my trip short:
When will I learn to make sure I have imitrex with me when I travel? #migraine #ouch #bedtime

— JoEllen Notte (@JoEllenNotte) April 8, 2018
Yep, definitely in the grips of a raging migraine. Early departure from Vancouver looking probable.

— JoEllen Notte (@JoEllenNotte) April 8, 2018
Sadly a migraine brought my trip to #vancouver to an early end. I've spent most of today on my partner's couch rocking my @shevibe Monster Under the Bed shirt, grateful that the migraine hit AFTER our #BCMonster session. Thank you to SheVibe for making this trip possible! pic.twitter.com/rUeGsHpYeR

— JoEllen Notte (@JoEllenNotte) April 9, 2018
This trip was made possible by the generous support of the folks at SheVibe. I cannot thank them enough for sponsoring this trip and being so supportive of my sex and depression work! I have loved SheVibe as a company for a long, long time and if you haven't checked them out yet, you definitely should.