In a couple of weeks I'll be heading across the continent for one of my all-time favorite events, the Playground Conference. I'm excited about the conference itself, the session I'm doing, the people I'll see there- there's a lot to be excited about. The other thing I'm excited about? My sponsor for the trip: Le Wand. Do you know Le Wand? If not, you should! They pretty fabulous wands as well as all sorts of accessories both included and sold separately that make them even cooler. Also, they are a pretty awesome company. Not everyone actually listens to customer feedback and these folks totally do. Also, they are so into sex ed, like REALLY into it. But, you know what, I'm not really doing them justice here… read on and, together, let's take a closer look at Le Wand!
The Actual Wand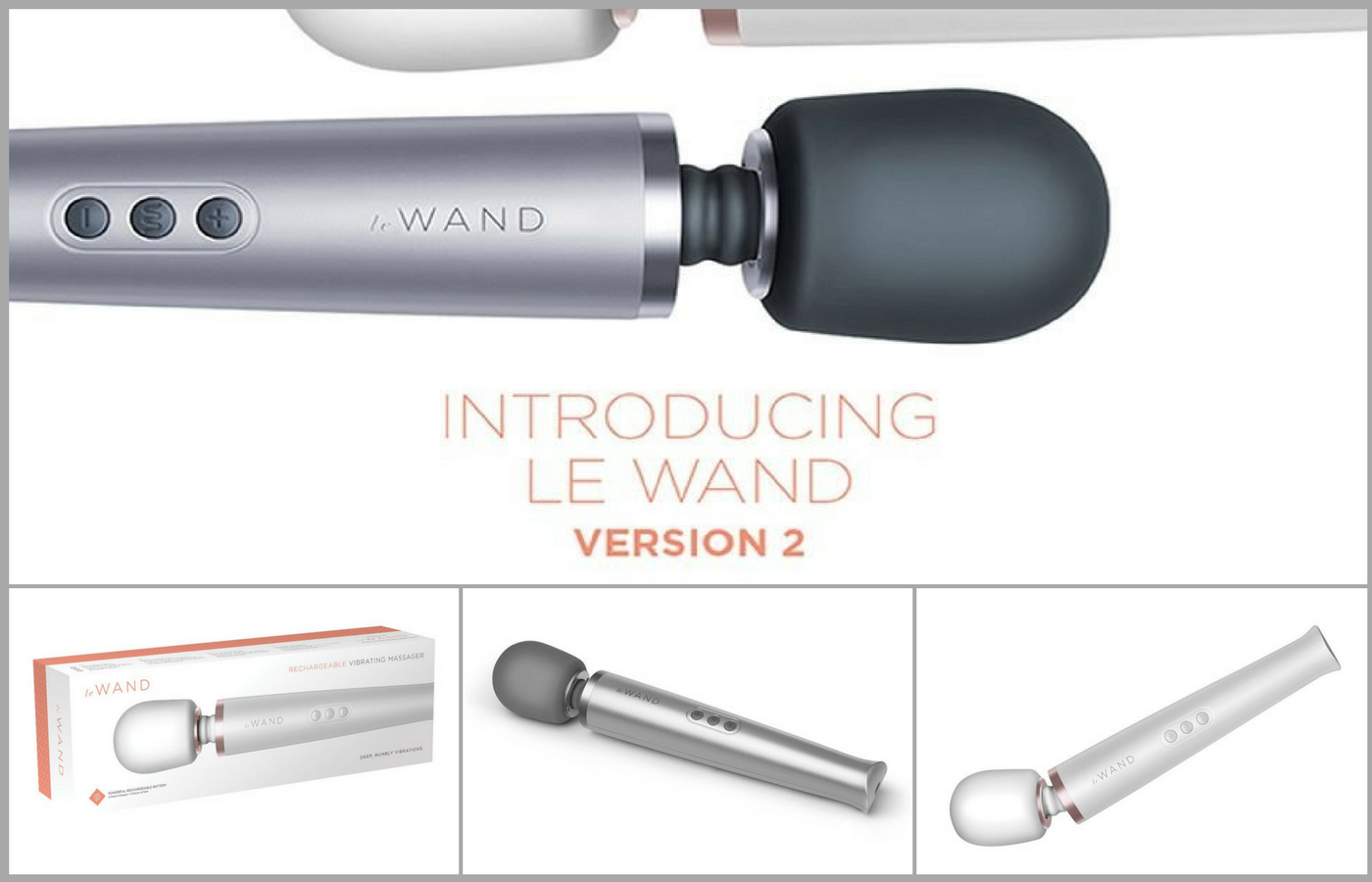 What is it? Le Wand is a wand style vibrating massager with a flexible neck and soft silicone head.
What does it do? It vibrates! Le Wand has 10 distinct vibration speeds and 20 vibration patterns
How does it work? Le Wand has 3 buttons. The top turns it on and increases the speed, the bottom lowers the speed and turns it off and the middle takes you through the vibration patterns.
What colors is it available in? Pearl White and Grey.
Any cool features? Well, first off, it's rechargeable. It's also splash proof (so it can get wet but don't run it underwater or submerge it) and it has a travel lock which, for a wand massager is actually unique. It also comes with a 1 year warranty.
Brass tacks: does it work? For me, yes, absolutely. I am a wand girl and this one has made it's way into my regular rotation.
The Accessories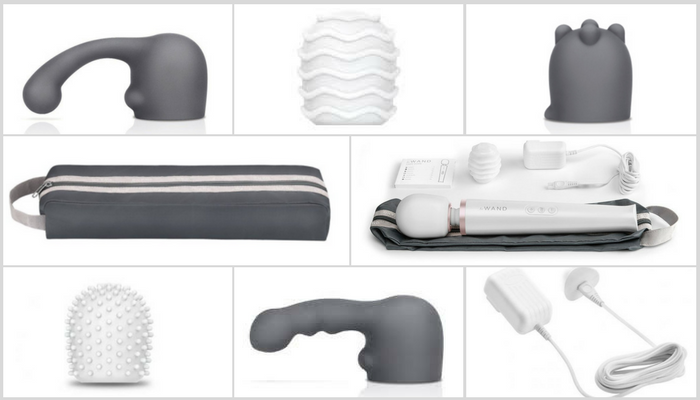 Included:
These items come with your Le Wand!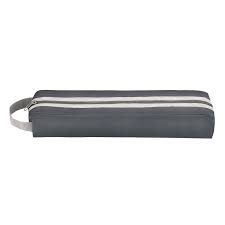 Travel case: The travel case is soft and grey and kind of reminded me of a Member's Only jacket from the 80s. I have already traveled with my and when I realized it fit well in my suitcase and kept the wand safe, I ended up using two on that trip, putting my non-Le Wand wand in one too because it was just that convenient. The travel case is available exclusively with Le Wand purchase.
Spiral Texture Cover: This TPE cover lets you add a bit of texture to your wand and create different sensations. It can also keep your wand's silicone head clean during play. Need a replacement? You can get more online!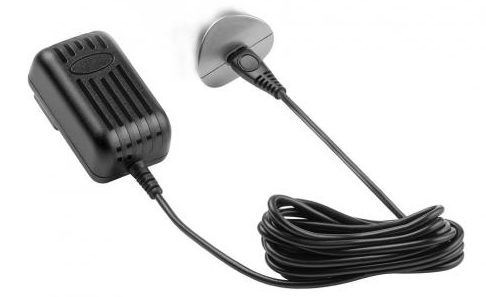 International Adapters: Take your Le Wand on the road (and remain able to charge it when you get there!) International adapters make Le Wand safe to charge in Europe and the UK. Lose your adapter? They are available on the Le Wand site in both black and white!
Available for purchase: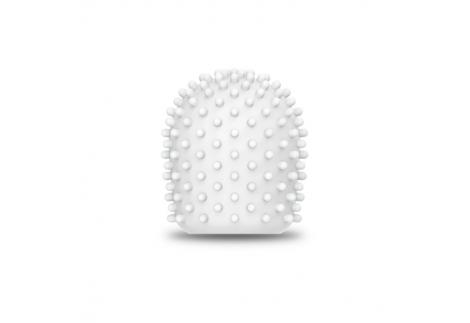 Droplet Texture Cover: The fraternal twin of Spiral Texture Cover. Still a multiuse accessory designed to provide varied sensations, this time with a different texture!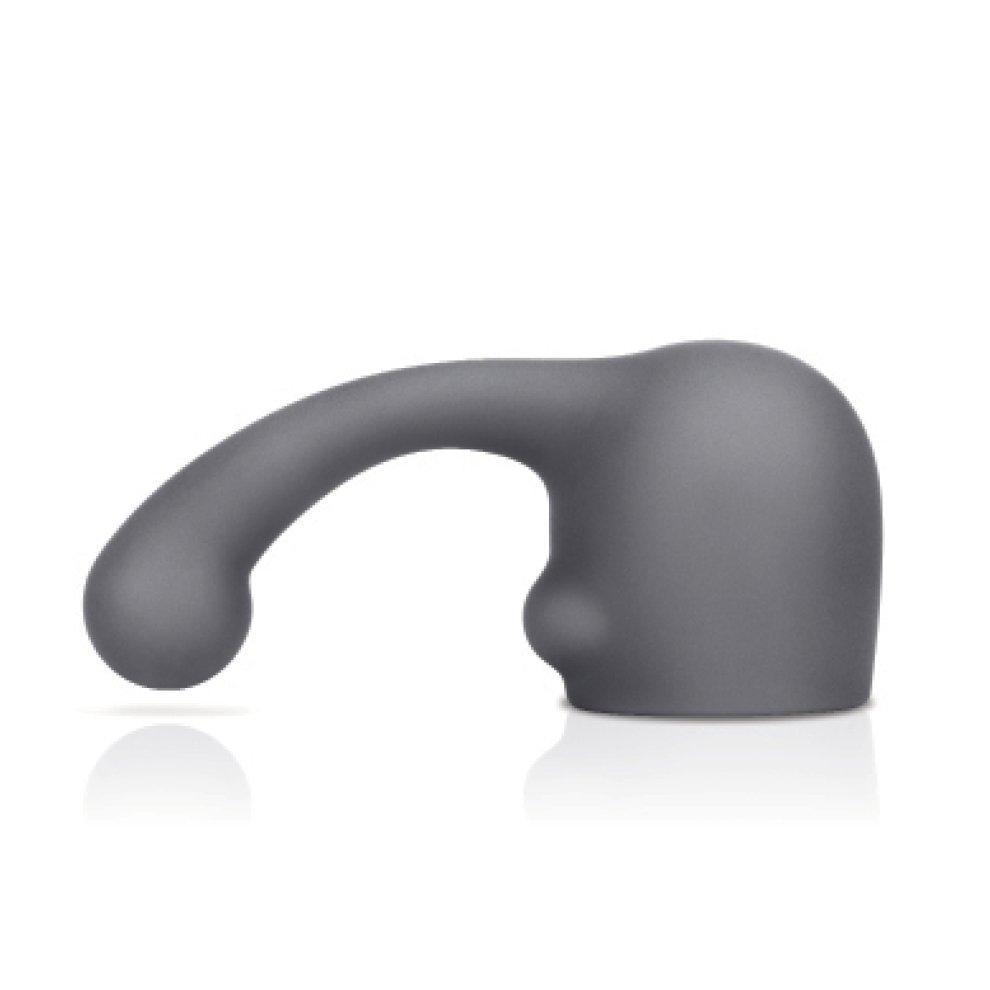 Curve Silicone Attachment: Shaped for G-Spot and/or A-Spot stimulation, it features a sweeping semi-circular shape that is precisely weighted in the bulbous tip, making the Curve firm and especially effective. I also, just love that all g-spot attachments look like Gonzo's nose.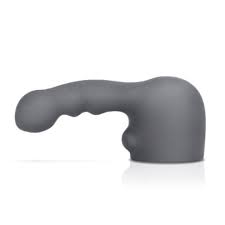 Ripple Silicone Attachment: This weighted attachment features ridges along the insert-able portion for targeted stimulation, while the weight provides a feeling of "fullness". I'm curious about this one because I've noticed that the combination of strong, broad vibration and textured internal stimulation seems to be helpful for folks coping with sexual side effects from antidepressants.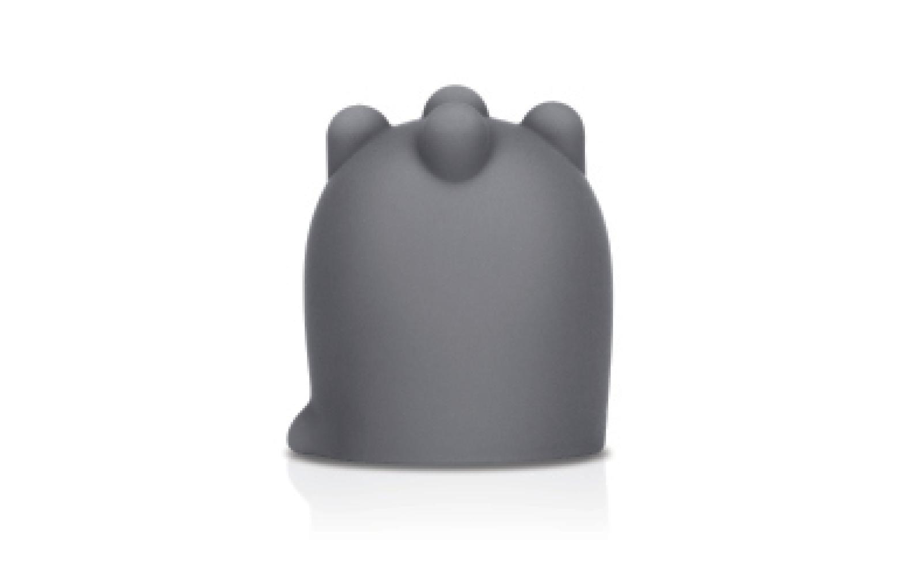 Shiatsu Deep Tissue Massage Attachment: *COMING SOON* Featuring five precise contact points that focus pressure and the relaxing deep vibrations of Le Wand directly at the location of muscle tension. I have one of these (lucky me!) and it may be spending a lot of time bonding with my tight upper traps.
The Other Cool Stuff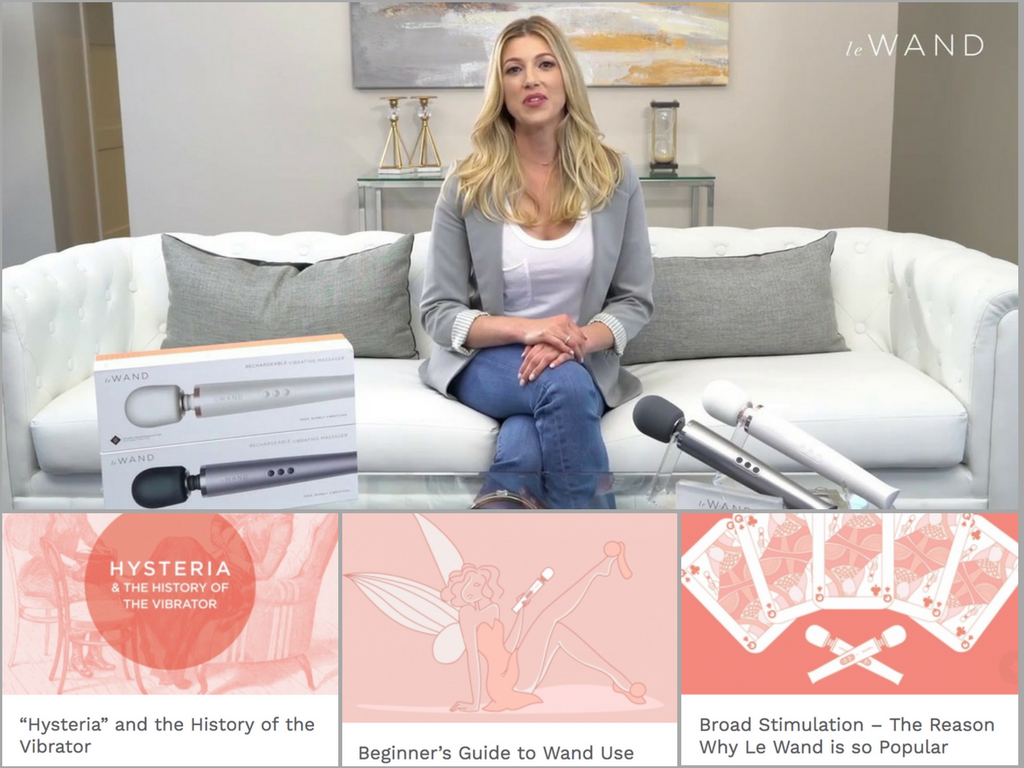 Here's some stuff I dig about this company.
Commitment to Quality: I always think a good indicator of how committed to making a good product a company is is how open they are to consumer feedback. Last year I watched as Le Wand created a 2nd version of their wand that made it clear they had been listening to what users had  been saying about their product. As a result we got Le Wand Version 2 and that was pretty damn cool! ( Plus, Le Wand comes to us from Alicia Sinclair, the woman who also founded b-Vibe, a pretty rad company devoted entirely to cool anal toys and The Cowgirl, the GORGEOUS new app-enable and long-distance play-compatible ride-on sex machine – basically, just a whole lot of really awesome sexy stuff.
Sex Ed Support: This should probably not be a huge surprise. Le Wand founder Alicia Sinclair is a Certified Sex Educator, Certified Sexuality Coach, and is a member of the World Association of Sex Coaches, after all. Le Wand is hugely supportive of sex ed! Want just a little taste of that in action? Go check out the Pleasure Guide on their site! Dedicated to – in their very own words – "providing comprehensive information from anatomy, position guides, to dispelling common myths about wand use" it covers topics ranging from The Scoop on Lube to What is a Blended Orgasm to Hysteria and the History of the Vibrator and a ton more! It's toys with a heaping helping of sex education. Finally, they have been so supportive and enthusiastic about partnering with me for Playground 2018! Le Wand is all about spreading the word of sex ed to the world!
Want to get to know Le Wand better? If you're at Playground, you'll get the chance!! Pay attention to my social media and keep an eye out for me at the conference because I'm super-excited to introduce folks to this sexy product and wonderful company!
BUT WAIT, THERE'S MORE!
The amazing folks at Le Wand have extended an incredibly generous offer to all of YOU! 
They are offering a discount code that is good for 20% off purchases at lewandmassager.com!
 That's right, February 1- 28th 2018, head on over to lewandmassager.com, do a little sexy shopping, enter 
discount code

Redhead

 
and you will 
save 20%
! Thank you, 
Le Wand
!