If there's anything we know about me when it comes to toys it's that I love wands. Seriously, can't get enough of them. Way back at the beginning of 2015 I pledged to make that my "Year of the Wand" and to try out as many different wands as possible- wands of all different makes and models, all different shapes and sizes, wands all ends of the price spectrum. That went… well, I found a couple of wands I really, really loved but never truly explored the wide world of wands quite the way I meant to. So, when the folks over at Fondlove asked me to review a product, I was happy for the opportunity to get back to exploring all that wands can be.
Enter Fondlove's Portable Vibrating Massager or PVM for short (we're all friends here!), a 13-inch wand style vibrator featuring 7 speeds/patterns and USB charging. This wand is branded with the name "Lougo", which I am not familiar with but which my pal Google tells me is a toy manufacturer whose products seem to turn up on Amazon, Groupon, etc.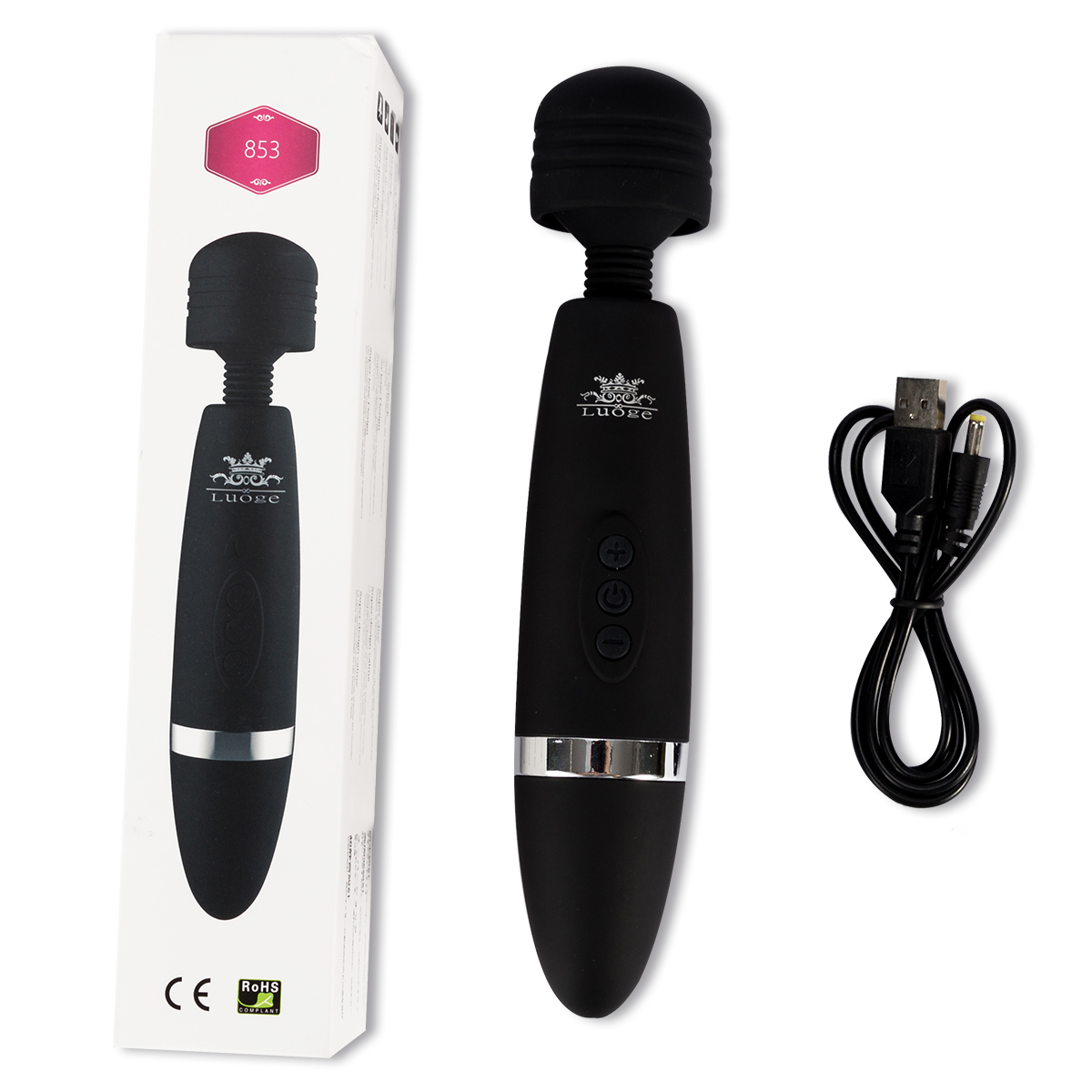 The PVM's (yep, totally running with that) packaging was sturdy and tasteful, it came equipped with a USB charging cable and instruction manual and at first blush, it's a nice toy to look at.
I know, I know, cut to the chase: What does it do and does it do it well?
Well let's talk about what we need to know:
How does it work?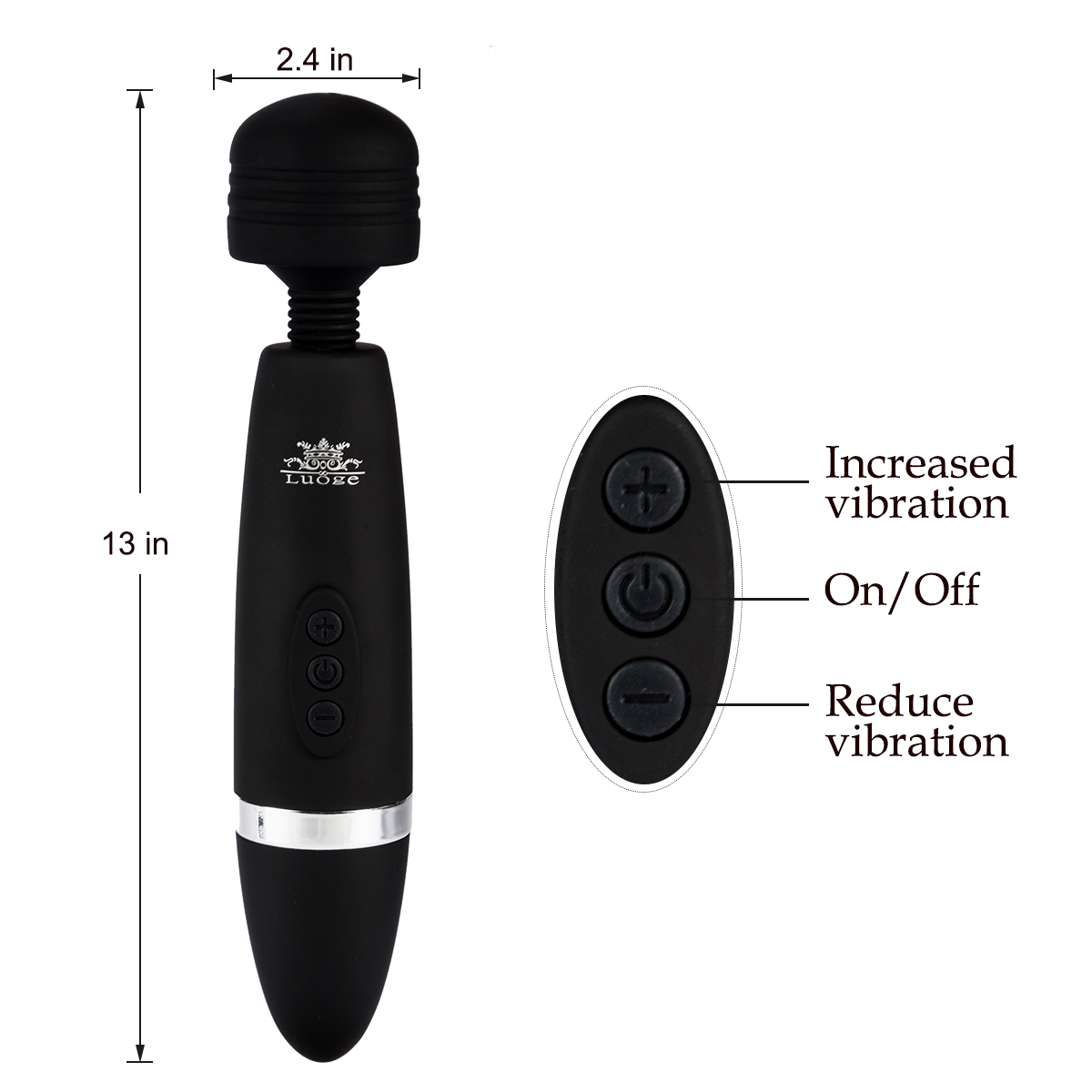 The PVM has three buttons placed vertically. This graphic attempts to explain how they work. I say that it "attempts" to explain because I find the graphic a touch misleading. In actuality the center button turns the wand on and changes the patterns while the top and bottom buttons increase and decrease speed respectively. This is not a huge quibble but it is an important thing for users to know. The manual is currently suffering from some bad translation issues which could be problematic for folks who rely on manuals to tell them what to do with products. On the other hand it did result in delightful instructions like "Please be sure to use it under the premise of cheerful" – I'm not sure what the were going for there but the result was fun.
How are the vibrations?
So, we often speak in terms of "buzzy" and "rumbly" when it comes to vibration and while these vibrations are definitely buzzy, I have gotten into the habit of using vocal terminology to further specify the quality of vibrations ("this one is a tenor, that one is a bass") and that came to mind with this wand, it's a bit of a coloratura soprano. The vibrations aren't weak or surface-y- they are solid but they are solid, high, buzzy vibrations. For me personally, that meant this one didn't work very well for me. It spent a lot of time almost working for me but never quite got there.
What is it made from?
ABS plastic and silicone. Reassuringly, the toy gave off no smells or any other tell-tale "bad material" signs.
Bells and whistles?
There are 7 vibration patterns and it is usb rechargeable. Now, the question of this toy being waterproof comes up in both the website copy and the manual and the language is murky. It seems to say that it is waterproof in places… What I suspect is that it is what we often refer to as "splash-proof", meaning you can safely get it wet (like if you used it in the shower) but not submerge it under water (for instance if you used it in the tub).
Price?
At fondlove.com the PVM is currently selling for $20.99 marked down from $39.99.
The Bottom Line
Fondlove's Portable Vibrating Massager is a decent $21 worth of rechargeable vibrator. For folks who aren't over-the-top power lovers like me and don't need their wands to double as jack-hammers the Portable Vibrating Massager could do the trick.
The Portable Vibrating Massager is currently available for $20.99 at fondlove.com. For more vibrators from Fondlove, click here.
Thank you to the folks at Fondlove for sending the Portable Vibrating Massager to test.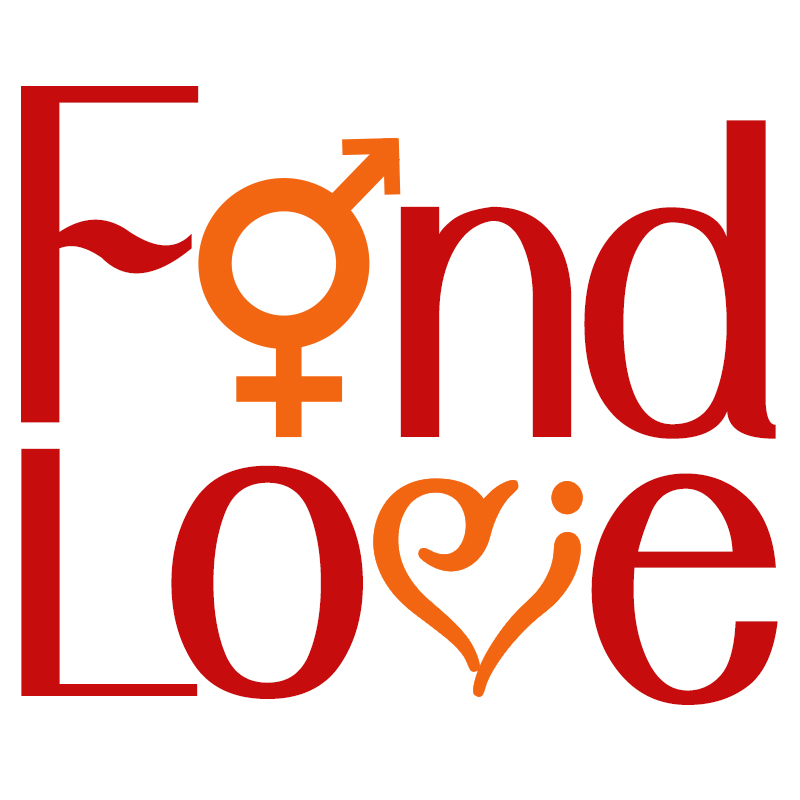 I accepted compensation to review this product. The views expressed here are my own. My review policy is simple: I will never lie about liking a product if I don't but when I do like something it's hard to get me to shut up about it.