---
I just got back from the Playground Conference and frankly, it was pretty rad. I went to sessions about sex positive community building, ableism, erotic humiliation and a closing keynote with Mollena & Herr Miester that I haven't shut up about since. (It was amazing. I didn't tweet it because I couldn't bring myself to pay attention to anything that wasn't them, go look at this or see the keynote video here ). Playground was a fabulous event run by wonderful and kind people and I would tell you to go next year but I can't because next year they are forgoing the conference format in favor of something new. Keep an eye out, whatever Samantha Fraser cooks up is sure to be wonderful.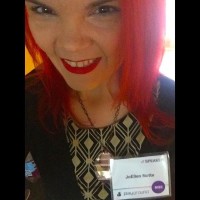 On Sunday morning, I had the pleasure of once again presenting The Monster Under The Bed: Starting The Conversation About Sex And Depression with my wonderful collaborator (and, frankly, one of my favorite people ever) Stephen Biggs. It was a great session, we took some awesome questions from the attendees. The only thing I could have wished for was more time but I feel like that's always true. You can check out the posts from our session below:

After we were done I had what I've come to recognize as my standard response to these things…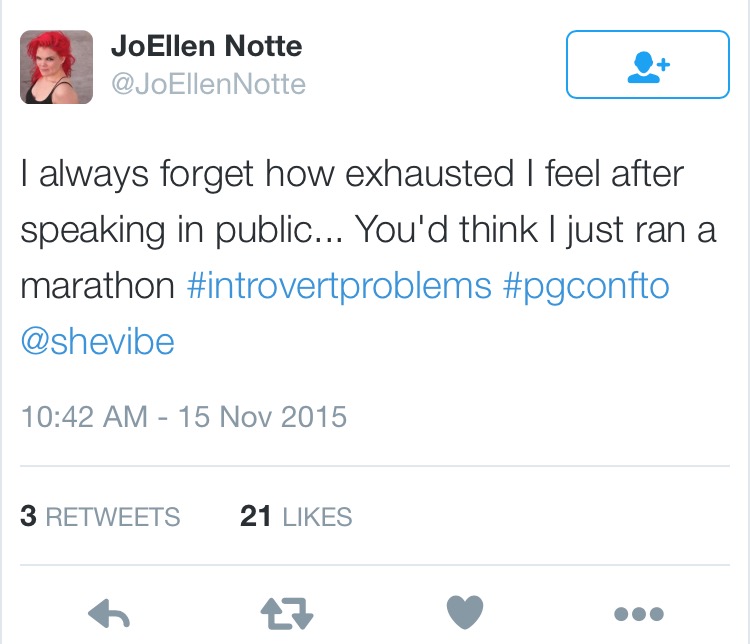 Work stuff aside, I got to see a ton of great people, hug folks I normally only connect with via a keyboard, visit two superhero sex shops (Come As You Are and Good For Her), hang out naked in a heated outdoor pool, cuddle a lot and generally just enjoy being around people who think, talk, care and geek out about the same stuff I do and challenge me to do that all more and better.
There was one other fun thing I got to do at Playground: I gave away a couple of SheVibe gift cards- I think I may have had more fun with this than anyone else! Below you can check out my daily questions (click on them to find the answers!) and the winners… ok, so I forgot to get a picture of Saturday's winner and instead I have one someone tweeted of them looking for the answer, it's all good! Check it out:
So this whole thing, my trip, the giveaways all of it was made possible by the generous support of the folks at SheVibe. I cannot thank them enough for sponsoring this trip! I have loved SheVibe as a company for a long, long time and if you haven't checked them out yet, you definitely should.